2017, Jessica Kingsley Publishers
Written and illustrated by Miguel Gallardo
Through a pleasant and seemingly inconsequential trip to the Canary Islands, Barcelonian illustrator Miguel Gallardo examines his relationship with his 12 year-old daughter, María, specifically how María's autism shapes their relationship and his role as a father. Gallardo previously earned acclaim for both a children's guide to the developmental disability and a very personal short film for Orange, which you can watch below. This book essentially offers an extended take on that film's subject matter, with María, now a decade older than depicted, even credited as co-author.
María and Me is one of those books that defies categorisation, an increasingly common sight that I embrace with open arms. This isn't quite an illustrated prose book or a comic book in the traditional sense, but something in-between. Some pages are word-heavy, some resemble sketches, others take the form of illustrated schedules. Gallardo often switches to his daughter's perspective, his charmingly scrappy illustrations highlighted by a striking use of red that's often used to emphasise objects that draw her attention.
Through his humorous and reposed narration, Gallardo's chief motivation appears to be to break down several stigmas surrounding autism (though I've been told by several professionals that autism is comprised of a broad spectrum of similar conditions that rebuts singular classification). María and Me depicts his daughter as not cold and detached but emotional and highly affectionate… if not always sensitive to those around her.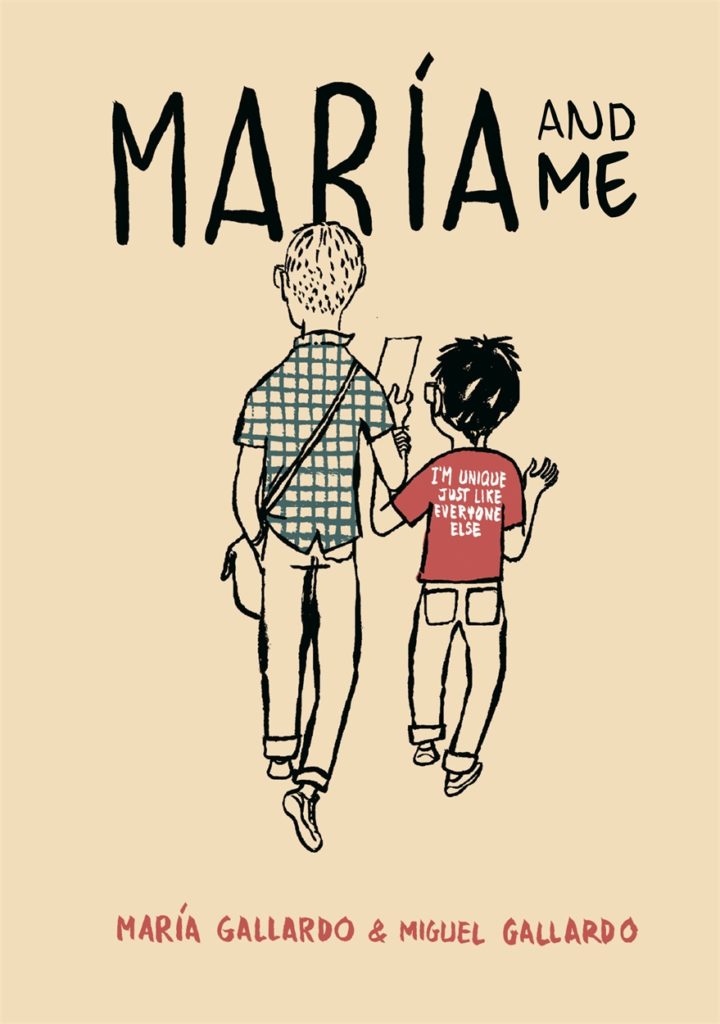 María and Me was a gentle and enjoyable read. While I can't say that the book moved me in any significant way, Gallardo's warmth and sincerity go some way to articulating the trivialities and concerns of parenting an autistic child, in a manner that is loving but not overly didactic or sentimental. Those who can relate to Miguel's position, or are looking to dispel many of the misconceptions around it, will certainly get a lot more from this book and its earnest approach than the accidental reader.