2013, Crystal Productions
Writer: Gur Benshemesh
Art: Ron Randall
Silence & Co. is about as unapologetically pulpy, hard boiled and devoted to its genre as any work of fiction can be. But, in the case of Gur Benshemesh's tale of a hitman who wreaks vengeance on the clients who set him up, that's not necessarily a bad thing. There's just as much fun to be had from finding oneself in familiar territory as there is in exploring the unknown.
I say this as someone who has spent many years defending unashamed genre fiction. Today's writers often fall foul in attempting to be too post-modern, too meta… or just not understanding the field in which they write quite as well as they think. Benshemesh (Morgan St. Watch Co.) clearly appreciates and understands the crime comics of decades past, and this exhilarating modern-day take on those comics knows exactly when to dial up the violence, exploitation and machismo without ever asking readers to jettison their brain.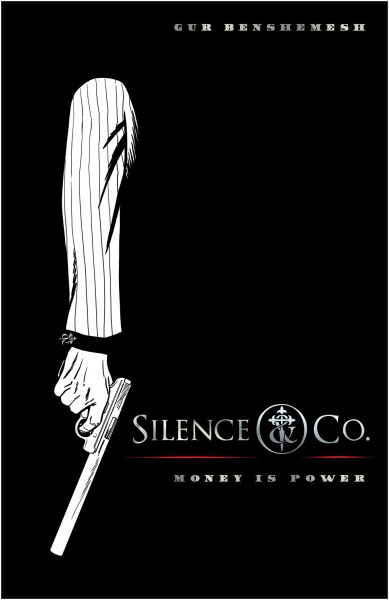 The tropes and archetypes are all present and correct. Enter hitman Alexander Julius Marazano, the sort of dissatisfied killer-for-hire who isn't cold-hearted or sociopathic enough to enjoy what he does for a living, but neither does he possess the conscience to give it up. The sort of principled villain some readers might call an antihero, were they themselves morally deficient.
When the assassination of an uncooperative judge brings some unwanted police attention Marazano's way, he's forced to take time out in Marrakesh, Morocco, while things die down in New York. It's here that he takes on a suspicious job from a lowlife represented by the mysterious Silence & Co., a shadowy multinational corporation which essentially runs the global banking affairs of organised crime. Marazano knows to walk away, but a combination of boredom, curiosity and an inherent nihilistic streak soon sees him treading the downward spiral.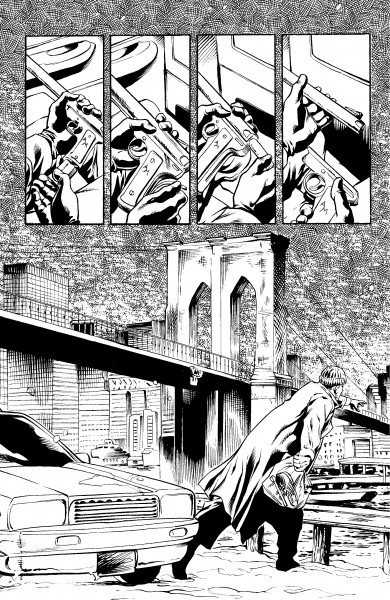 I won't write any more of the plot, but let's say that backs are duly stabbed and our amoral protagonist is double-crossed at every turn. Benshemesh doesn't stray far from the beaten path, but he handles both the story and Marazano's narration with a level of intelligence (and evident research) that is often missing in similar works.
There's much pleasure to be had in the script's details, as Marazano takes us through the intricacies of such crime fiction staples as surveillance and tailing a car with a meticulousness that makes these potential clichés feel fresh. Several familiar archetypes, specifically the hopeless cop on Marazano's trail and the seductive gangster moll, also turn out to be far more interesting, and capable, than Silence's genre trapping might initially have you believe.
Veteran Ron Randall's black & white art evokes the likes of Alex Raymond and the newspaper strips of the '50s and '60s, and is similarly more invested in telling a story than dazzling us with superfluous splash pages.
It's perhaps at times a little too macho for my feint heart, and I struggled with the unsympathetic protagonist, but for those who like their dialogue hard boiled and their antiheroes chiselled on the outside but moderately softer on the inside, Silence & Co. definitely delivers.
Silence & Co. will be soliciting through Diamond this March and available in comic shops this May,  RRP $9.99.