Dark Planet Comics, 2015
Written and illustrated by Stephan Franck
Though there are always exceptions, I'm not a massive fan of updates to classic public domain novels, mainly because the works in question rarely demonstrate an understanding of the source material or elaborate on it a remotely interesting way.
It's testament the atmosphere and characters in Stephan Franck's excellent noir adventure Silver, then, that I had to keep reminding myself that its mythology was built around the mythology established in Bram Stoker's Dracula.
The series' personality, however, is entirely its own. If Volume 1 was predominantly a New York crime caper with heavy noir stylings and only a glimmer of Stoker's supernatural beings, Volume 2 ups the fantasy elements tenfold, with James Finnigan and his crew of immensely likable rogues heading to Dracula's European castle to raid his vault.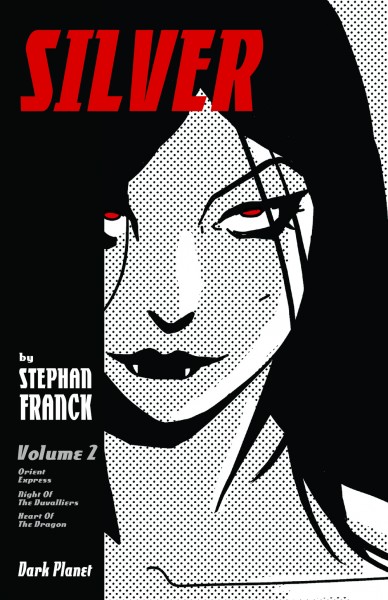 Stephan Franck has quite the CV. He was a supervising animator on The Iron Giant, to my mind one of the finest animated films ever made, and worked on the likes of Despicable Me and the Nicktoons series Corneil & Bernie. While Silver is far more mature in tone, his history in animation reveals itself in the book's persistently absorbing pacing and a clarity of visual storytelling that the most experienced of comic artists would envy.
While I loved the first volume, it did concern me that, as Franck's tale focussed more on the bloodsuckers, Silver would lose the pace, humour and lightness of touch that fuelled those initial scenes. But I'm glad to have had my suspicions proved wrong. This is very much an original noir story that just happens to have elements of Bram Stoker's mythos woven into its plot, as opposed to a slavish derivative of that venerated tome. Franck's world-building is as strong as his visuals, with the book presenting a somewhat wretched take on the Count some forty years after his original literary appearance.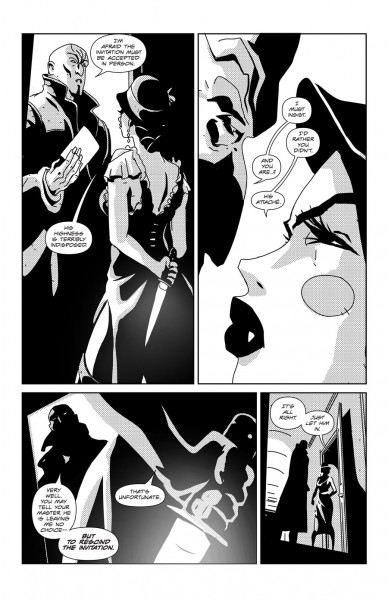 So yeah, I can't really say enough positive things about Silver. It has the colourful archetypes and endless charm of 30's pulp tales mixed with Franck's own take on the literary immortal, yet presented with a very modern sense of dynamism and self-awareness. The series has already received numerous accolades and award nominations, and I can see it building a considerable following as Rosalynd "Sledge" Van Helsing edges closer to Dracula. A class act.
Silver is available in physical format from Amazon and in digital form from ComiXology, with both versions also available via Stephan Franck's Dark Planet Webstore.