Director: Joel Coen
Script: Joel Coen, Ethan Coen
Cast: John Getz, Frances McDormand, Dan Hedaya, M. Emmet Walsh
The Coen Brothers' dreamlike 1985 neo-noir debut may lack the dark humour and articulate dialogue that would become their trademarks, but it's still their most measured film, and arguably their finest. All played out to Carter Burwell's lingering (and overlooked) score and Barry Sonnenfield's cinematography.
Much like their later, more acclaimed effort Fargo, Blood Simple deals with the ramifications of a simple crime. In this case, the tangled state of affairs that arise when a cuckolded Texas bar owner (Dan Hedaya) hires a duplicitous private detective to kill his wife (Frances McDormand) and his employee (John Getz) that she is seeing.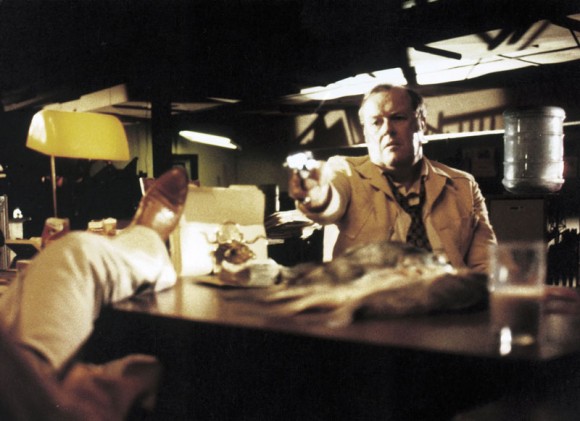 M. Emmet Walsh's turn as slithery private eye Loren Visser remains the film's most memorable element; possibly because in a film frequently devoid of dialogue, he's an early incarnation of the sort of fascinatingly contradictory character the Coens would make their thing. Much like No Country For Old Men's Anton Chigurh and Peter Stormare's silent thug in Fargo, Visser is equal parts terrifyingly and cartoonish, sly yet bungling, a phantom that seems the only individual equipped to deal with their circumstances.
Blood Simple is a masterclass in suspense, one that sets in place many of the Coen's noir tropes. It's also a film that doesn't appear to have aged in any way; perhaps because its form owes so much to genre fiction of a bygone era, while the bleak visuals and neutered fashions wouldn't have been considered contemporary at its time of release.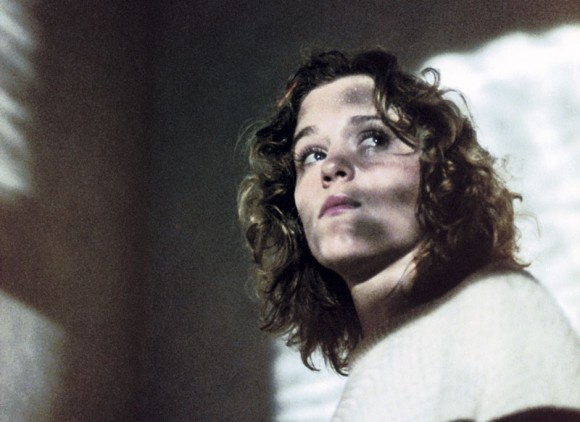 This director's cut is rather unique in that 3 minutes of fat have been trimmed from the already lean 95 minute original theatrical release. Though it's a shame that the Coens didn't remove the incongruous dream sequence while they were at it – it's perhaps the one slight misstep in an otherwise impeccable movie.
The disc itself is a vanilla affair with no extras outside of a trailer – the Coens will probably never shift their stance on audio commentaries, but it would have been nice if the 2001 DVD's bizarre commentary by fictional director Kenneth Loring had been included.
Blood Simple Director's Cut will be rereleased by StudioCanal on April 15th.