As comic distribution is becoming increasingly digital, publishers are struggling to push their virtual product into the palms of comic readers; a market that is famed for both its love of shiny things, and its collector mentality.
Innovative publisher 215 Ink, who previously sold an Android  tablet containing its entire back catalogue, is doing something similar for this year's Boston Comic Con, with several exclusives:
A USB memory stick, pre-loaded with their entire comic catalogue, Youtube comic trailers and digital versions of previous limited-edition comic covers. This stick will reportedly sell for less than the price of a physical trade paperback.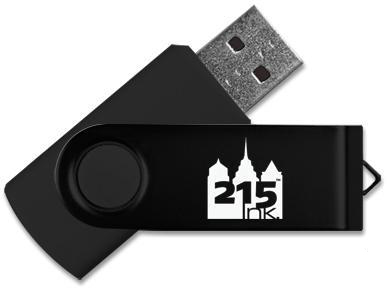 Also, those wanting to try a single issue will be able to buy a download card, which will not only entitle them to one digital download for just $0.99, but also a second download for a friend.