A few weeks back, the House of Ideas unveiled its much hyped "Marvel Now" campaign, which turned out to be the opportunity to grab digital copies of 700 premier issues via comiXology. But it appeared that the world wasn't quite ready for such a promotion, and after the internet imploded and planes began falling out of the sky, the offer was retracted… much to the dismay of fervent fans who'd only just purchased tablets and wanted to eat into their precious memory with comics they'd never actually get round to reading. Like me.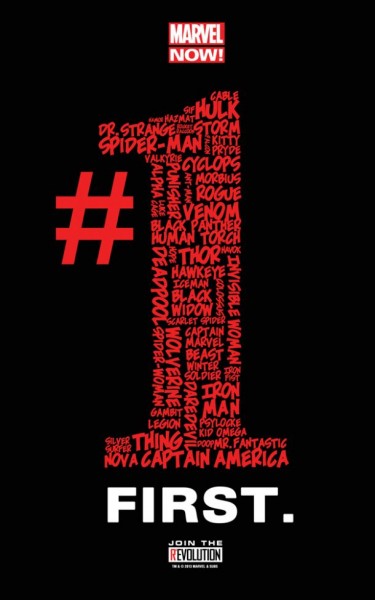 Good news, then. The offer will be resuming from April 11 – only this time comiXology registrants will have to access the free books in waves. If you're signed up to comiXology (or the Marvel comics app) already, you should have received a confirmation email. Those who haven't are advised to sign up here by the end of April 9th.
Presumably the 700 issues on offer will be the same as before. The previous collection of titles I (briefly) explored included first issues from many of the recent Marvel NOW! relaunches, including Iron Man, Fantastic Four and Superior Spider-Man. Whether or not that selection will be updated with last month's additions, only time will tell.