Comic book anthologies are nothing new, particularly in the digital era, but few are as tomesome as 215 Ink's Ignition Volume 1. This collection of "shorts from over 80 of the industry's newest and most innovative creators" comes in at a whopping 300 pages. Presumably each effort will be around 3-5 pages in length.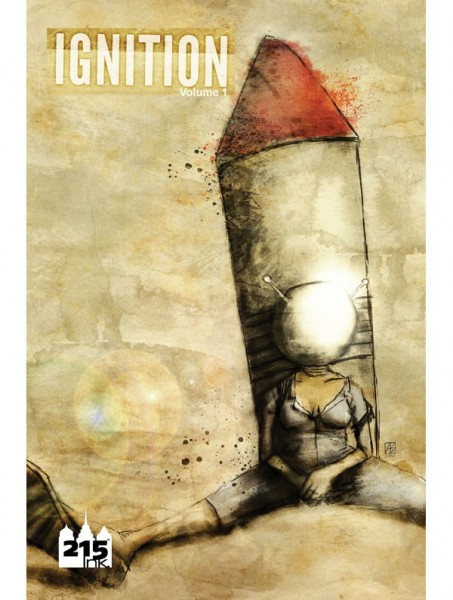 While the collection will be available digitally, there will also be a limited-print run physical copy available here (pre-orders only). At $29.99 for the chunky physical edition, I can't help but think that this sort of product, which is essentially a calling card for both 215 Ink and many new comic creators, is better suited to the digital market. But hey, it's great that both readerships are being catered for.
Check out the pretty awesome trailer below, which gives us a good idea of the collection's diversity:
Both digital and tangible Ingition Anthologies will be available at the end of this March.
Over a year in production, Ignition represents the latest forward-thinking to come from 215 Ink – an advance look at the biggest names yet to be discovered. If you want to know small-press and independent comics, this is the place to start.

215 Ink President Andrew DelQuadro commented, "Ignition is some of our best stuff to date. With stories from the creators of Beware, Vic Boone, Breakneck, FUBAR, Extinct, Blue Moth, The Kitchen Witch and so many more, it's got something for everyone."