Yesterday, comic fans from around the world were shocked and saddened to hear of the death of Steve Dillon, the inimitable artist of countless genuine comic book classics. Everyone wanted to declare their favourite Steve Dillon effort, though the same few favourites kept finding mention, and for good reason. Dillon's work on 2000AD, Judge Dredd, Rogue Trooper, Doctor Who, Punisher, Deadline magazine and his collaborations with Garth Ennis (Preacher, Hellblazer and, again, various Punisher runs) seem to have made their mark on thousands of readers.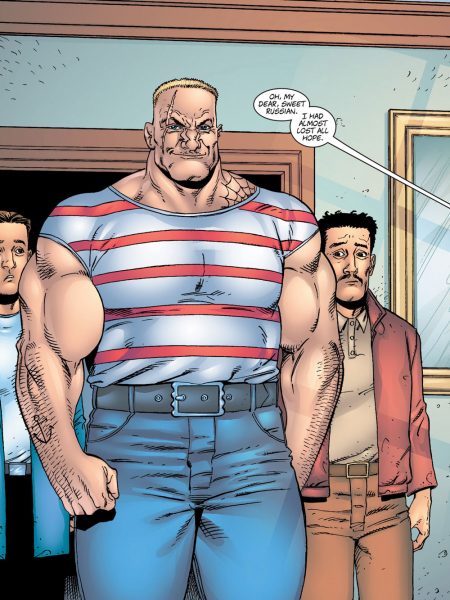 I searched through my comic collection this morning, and realised two things: a) I didn't realise how much of his work I owned, and b) while it may be a clichéd choice, for me Preacher was Steve Dillon's masterpiece.
Far too many comic artists are who are proficient at illustrating hulking physiques, buxom babes and alien landscapes struggle to tell an engaging story via the simple tools of the medium, but Dillon had no such issues. Sure, he was a talented illustrator, but he was to my mind a far greater visual storyteller than he was an artist, capable of rendering worlds and characters that were hilarious, hideous, lovable, despicable and always very human.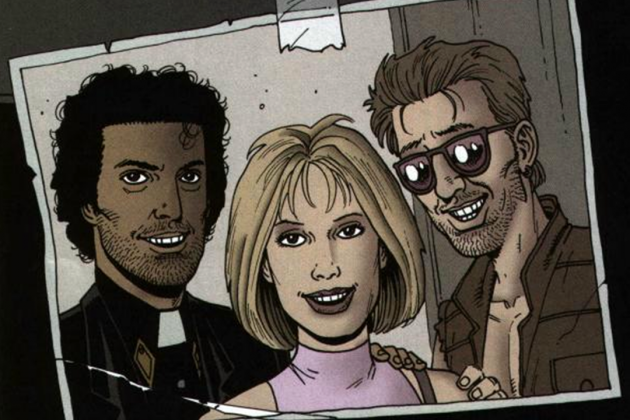 Dillon's take on Jesse Custer, Tulip O'Hare and Cassidy remains such a treasure because of the character development between its central trio. With their prominent teeth and haggard fizzogs, Dillon's cast were the perfect frontage for Ennis's wicked dialogue and macabre narrative tropes. Preacher is often recalled for its sick humour and gallery of grotesques, but for me it was the series' beating, bloody heart that made it so extraordinary. Ennis and Dillon created living, breathing entities out of what could have been tired stereotypes in less capable hands. Indeed, the few Preacher specials that Dillon didn't draw lost that special intangible something between the script and the finished page.
I guess that's the making of a classic comic run, when legendary talent and a great concept fall together and just click, and from those first few pages you feel as though you're reading something you'll never forget. You couldn't imagine Preacher coming from the minds of anyone but Garth Ennis and Steve Dillon. R.I.P.