Dynamite Entertainment has announced that it has signed up with new subscription-based digital comics platform Comicsfix, a service which, much like Marvel Unlimited, allows you to gorge yourself on numerous titles for $9.95 a month.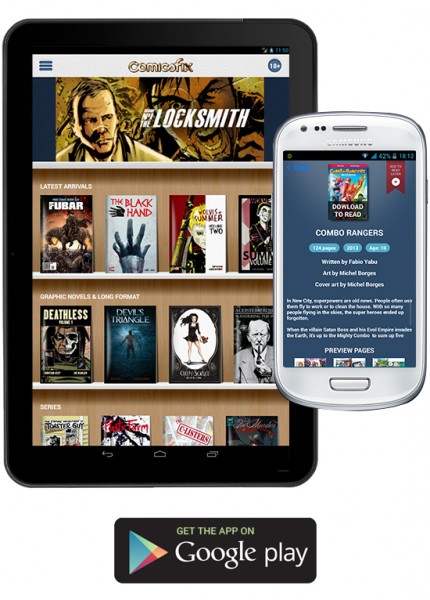 Initial Dynamite titles will include: the first two volumes of Garth Ennis and Darick Robertson's The Boys, Project Superpowers, The Blood Queen, Pathfinder, Vampirella Strikes, Evil Ernie, as well as a variety of licensed series including Legends of Red Sonja with Gail Simone, Bob's Burgers, Mark Waid's The Green Hornet, Zorro, Battlestar Galactica and The Twilight Zone.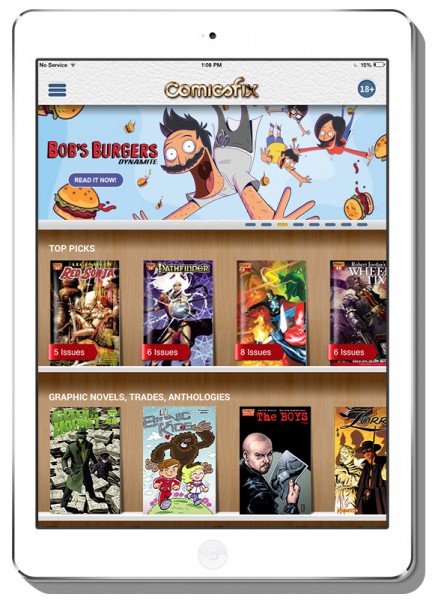 While Comicsfix's current selection of titles is somewhat modest, it's early days, and the diversity of titles and genres distinguishes the platform from the likes of Marvel Unlimited. It's also available on both Android and iPad from the offset.
I suppose whether such services are a good thing for the industry remains to be seen. On the one hand, subscription-paying readers are more likely to try new titles, publishers and creators, as they'll have nothing to lose but their time. But on the other hand… recent feuds between musicians and the likes of Spotify shine a dubious light on the amount an artist can expect to receive from such subscription-based services.