Yes, with Christmas coming up, it's time to make a list of all the wonderful superficial things I want my tortured loved ones (pity them) to buy me this year. I think StudioCanal's upcoming The Hayao Miyazaki Collection Blu-ray box set deserves a place on this fabled list… or at least it would be on there if anyone loved me enough to spend that much on me.
This collection arrives on December 8th, and includes all 11 of the anime auteur's films, including such genuine classics as The Castle of Cagliostro, Nausicaä of the Valley of the Wind, Kiki's Delivery Service, the truly magical My Neighbour Totoro, Spirited Away and the recent The Wind Rises.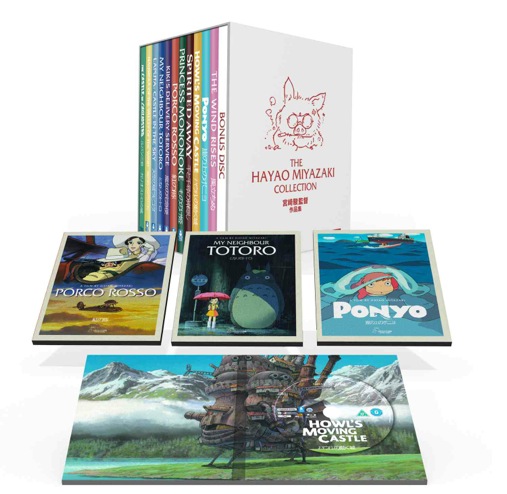 For the collectors out there, the box set also includes a 90-minute bonus disc looking back on Miyazaki's career and an exclusive booklet.
The inevitable sting? The collection will set you back around £175-180.