Yup, it's the second instalment of this so-called regular feature, and only eight months have passed since the first. But non-blogging life (which I've been assured does exist) has settled, and I hope for this to be a regular feature in which I briefly spotlight a few of the creator-owned titles I've stumbled upon.
Beware…
Will and Mike D Perkins' Beware… is an incredibly appealing concoction of retro B-movie sci-fi, EC horror comics and postmodern humour, with such recognisable tropes as alien Frog-Men, fungal zombies and killer robots all disrupting life in the seemingly idyllic (albeit radioactive) town of Haven Hollows.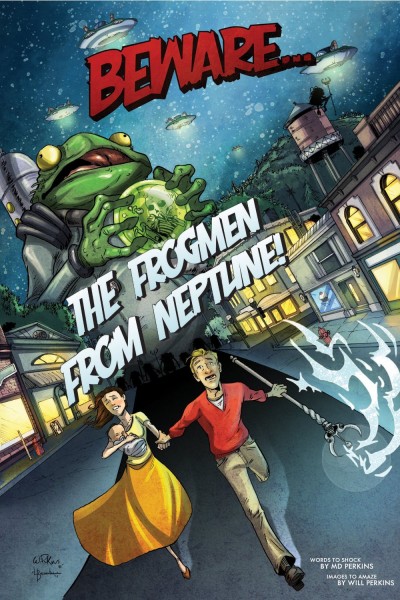 The series has a lot in common with Eukeka (or A Town Called Eureka to us Brits) but with a sense of irreverent humour that's more evocative of Mars Attacks, and it's littered with nods to classic science fiction literature and quotes from such movies as The Thing From Another World.
There's a notable improvement and assurance in the Perkins' storytelling as the series develops, and an assortment of talented artists give the book an eclectic but simultaneously cohesive look. I loved the metafictional newspaper clippings and political adverts that divide each short story.
Read more about the series at bewarecomics.com.
All Hallow's Eve
Halloween, the most pointless festival of them all, might have passed a few days ago, but that's no reason not to recommend Trevor Luckman 's eerie miniseries. It follows the devil as he collects souls throughout 19th-century America, and David Mims' lively art reminded me of Keith Griffen's unfairly maligned Trencher… which I now feel the need to go dig out of storage.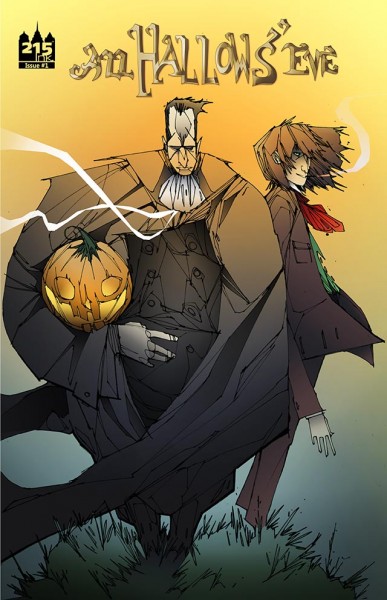 All Hallow's Eve is published by 215 Ink and the first two issues are available from ComiXology.
Archeologists Of Shadows, Volume 3: The Alter Egos
Septagon Studios' Archeologists of Shadows returns with its third volume, 'The Alter Egos'. I reviewed the first book here, and was blown away by Patricio Clarey's spectacular art; a combination of drawing, sculpture, photography, photo manipulation, and digital painting that grabs hold of your eyeballs and won't let go.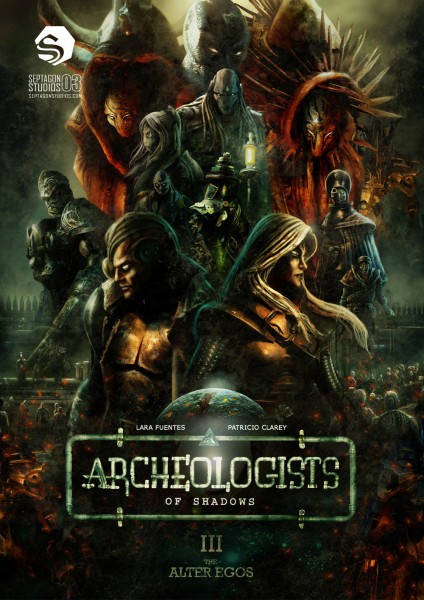 This series, written by Lara Fuentes, is a truly unique property, and deserves a wider audience. If you enjoy something a bit different, you owe it to yourself to at the very least check out more of Clarey's stunning visuals at www.archeologistsofshadows.com.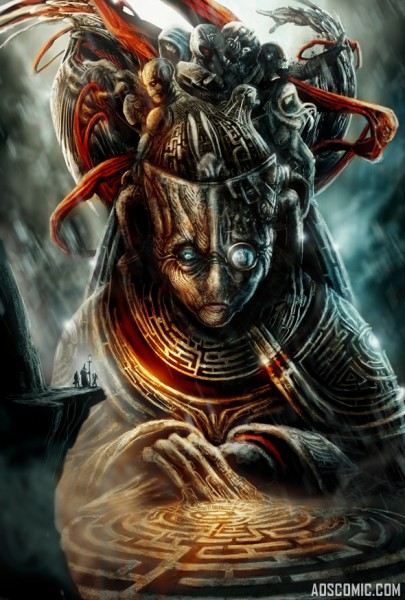 Hitsville UK
Hitsville UK, by John Riordan and Dan Cox, is a bizarre creation that makes every effort to defy plot description or genre categorisation. In fact, I'm not entirely sure what I read, but Hitsville is so bold and inventive that my lack of apprehension didn't dampen my enjoyment of it in any way.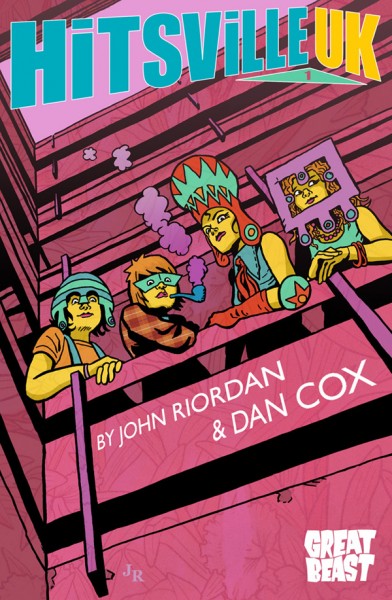 Below is the blurb:
Hitsville UK is a surreal, pop art, musical soap opera following the weirdos and wannabes of an indy record company… Meet has-been record-label boss, Gerry Corden and drug-addled maniac, Greg Pastis as they assemble the acts for their new label. Cue an angel voiced grotesque, a mystery solving teen gang, a schoolboy DJ haunted by robots, Nazi-punk-zombies and more.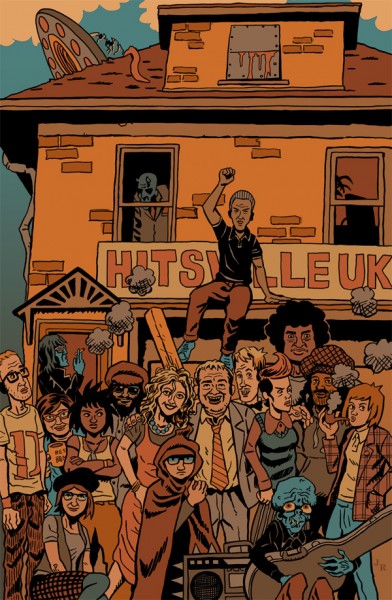 A glorious mess of music references and hallucinogenic horror, Hitsville UK(named after the Clash song, presumably) is definitely a comic that deserves to be rewarded with repeat readings. You can buy issues #1 and #2 from greatbeastcomics.com or find out more at hitsvilleukcomic.com.
A Voice in the Dark
And finally, I've only just had a chance to check out Larime Taylor 's A Voice in the Dark. I won't write too much about it, as much has already been written, but it's been billed as "Dexter meets Strangers In Paradise", which should tell you plenty.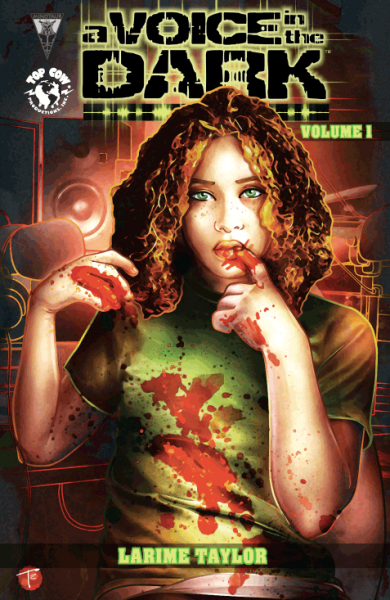 The series has received a lot of publicity due to its creator's determination in the face of all physical obstacles – Larime Taylor suffers from Arthrogryposis, a birth defect that left him with limited use of his arms and legs, and has developed a method of digitally illustrating with his mouth. But remove this marketing angle and Voice in the Dark's plot stands on its own merits.
While it may start off a tad clichéd in places, the series soon finds its own unique, ahem, voice and Taylor skilfully balances between playing with the usual slasher pic conventions (be warned, it's extremely graphic) and taking the story of serial killer Zoey Aarons in its own compelling direction.
The series is published by Image, and as of A Voice In the Dark: Get Your Gun is now in colour.