Welcome to Weekly Rehash #1, the first in a (hopefully) weekly regular in which I'll brush over the past week's biggest and most noteworthy news stories. Historians of the future will study these eloquent words in order to deduce just what those crazy geeks were up to before they combined forces and took over the world. Or at least I tell myself that to make the pain go away.
Anyway…
COMICS
Marvel and DC are both pushing teasers for their latest crossover events, Secret Wars: Battleworld and Convergence, respectively. Both storylines have almost exactly the same premise, and essentially offer the heroes and villains from multiple realities an opportunity to get together and slap one another.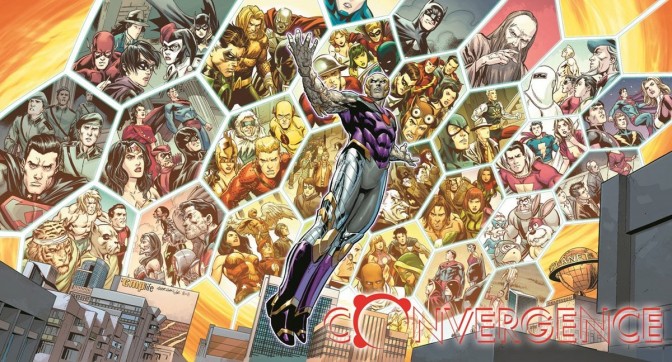 As I wrote here, both publishers are, more than ever, torn between catering to new audiences and standing behind older long-term fans… hence the battle royale formula. By comparison, Civil War and 52 seem like the products of a golden era.
MOVIES
The jury is still out on whether or not this image is a genuine first look at the upcoming Ant-Man antagonist Yellowjacket. The colour scheme is about the only thing left intact, but fans need to accept that the original costume was never going to translate to the silver screen. I like it, and dig the insectoid design and Iron Spider-inspired additional limbs.
Che sia questo l'aspetto del villain #YellowJacket interpretato da #CoreyStoll in #Antman? #Marvel #MCU pic.twitter.com/A6j4RkXdTP

— MoviesBook (@MoviesBookIT) November 5, 2014
VIDEO GAMES
Not a lot happened this week, though these concept images for Mass Effect 4 had me wanting to skip work for a week so that I could replay the original trilogy, which is also expected to received a next-gen HD remaster… even though it's already HD.
TV
Constantine is on Amazon Prime, and nobody bothered to tell me. In fact, I found out three weeks into its UK release, so I've got some catching up to do. This is the downside to such streaming TV services; the things you actually want to watch tend to get lost in the chaff.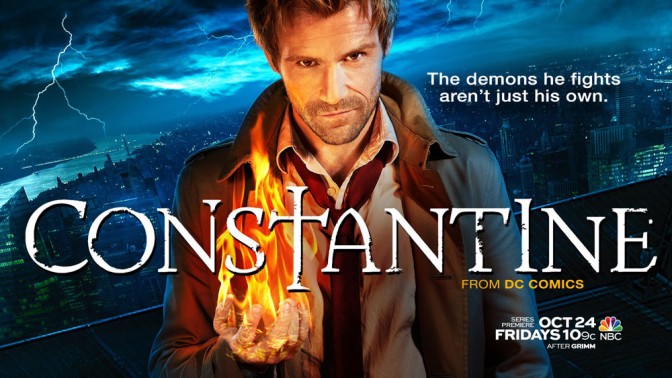 I've yet to watch it beyond the first fifteen minutes, but Matt Ryan looks fine as the titular John, and while the tone of the show didn't quite feel right it's still early days, I guess. Agents of SHIELD's superior second season has made me far more forgiving when it comes to first season teething problems.
Conversely, the Doctor Who finale was utter crap. Every year I fall for Steven Moffat's teases and promises, and then conveniently forget his inability to bring a storyline to a satisfying conclusion nine months later. Shame on me.
BOOKS
I found it interesting that R.A. Salvatore's latest addition to his popular DemonWars Saga novels is to be self-published. The Education of Brother Thaddius and other tales of DemonWars, presumably a book of short stories, is an encouraging sign of where publishing is heading, for both first-time authors and industry veterans.
RANDOM SHIT
No weekly recap could be complete without a nod to Adult Swim's Too Many Cooks…
Whether you love it or hate it, you surely have to admire Casper Kelly and Paul Painter's ability to take a joke beyond breaking point and back again. I absolutely loved it, particularly the Twin Peaks and GI Joe references and the way that it compels its viewers to watch it a second time in order to play Where's Waldo/Wally with the machete-wielding serial killer.