Jonathan Odds' lawless lout Fred Fortune has apparently had a bit of a life, debuting in small press tile Mondo in the early nineties and sporadically reappearing throughout the next decade.
Odd will soon be reviving the character with new ongoing series The Incredibly Stupid Misadventures of Fred Fortune and his chums!, which will coincide with a reprinting all of Fred's past misadventures in a 6-issue miniseries entitled Fred Fortune: Gold.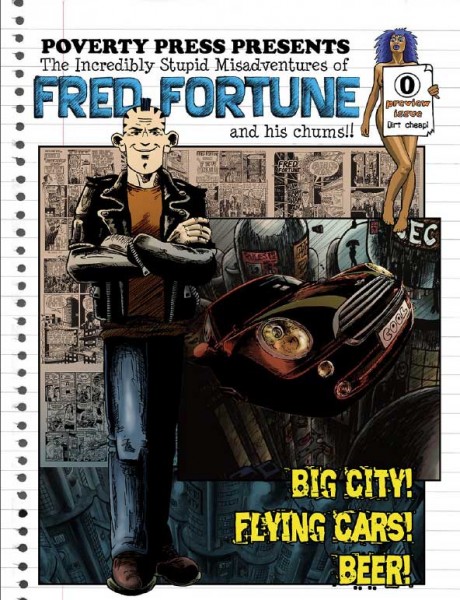 Preview issue Fred Fortune #0, is available now from www.indyplanet.com, and features info on the series' history (and future) as well several of Fortune's 90s strips.
Described as "a science fiction comedy with lots of beer, flying car chases, laughs and biting satire in the harsh environment of a gigantic post industrial city," it's a fun, irreverent sci-fi comic that captures the punk spirit of early 2000AD.
To find out more, visit www.povertypresscomics.blogspot.co.uk.