If you're heading to the MCM Expo London Comic Con this May, then you might be interested in grabbing one of the event's official T-shirts, designed by Genki Gear. You may remember the distinctive zombie T-shirts they did a few years back; this year it's emoticons.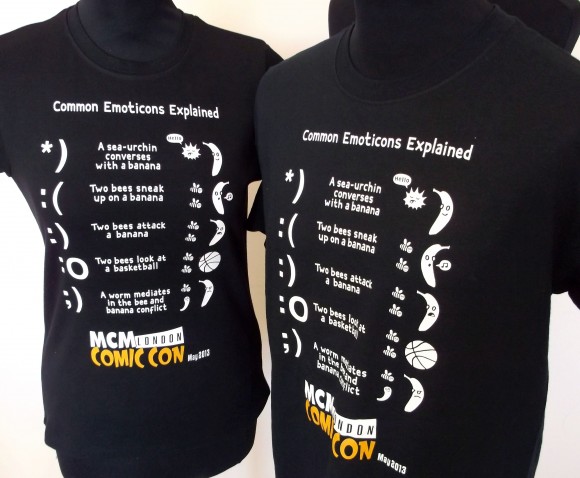 Available in both men's and women's sizes priced at £16.99, the limited edition design will only be available on pre-order from 5th April to 25th May at GenkiGear.com, and can be collected direct from the Genki Gear stall at the show or mailed to purchasers after the event.
The MCM London Comic Con will be taking place at Excel London on 24-26 May. Find out more at www.londonexpo.com.