If reading comics about superheroes, watching movies about superheroes and playing as superheroes in video games just isn't enough, then maybe Luke George's comic influenced first novel The Injustice Cure will satiate your fix.
The prose novel, which follows "Clive as he tries to convince his wife that he isn't a coward in this thrilling science fiction superhero story full of suspense, twists, humour, a hyena, a scientist and a Nigerian," also features an impressive cover by artist Dan McDaid (Doctor Who Magazine).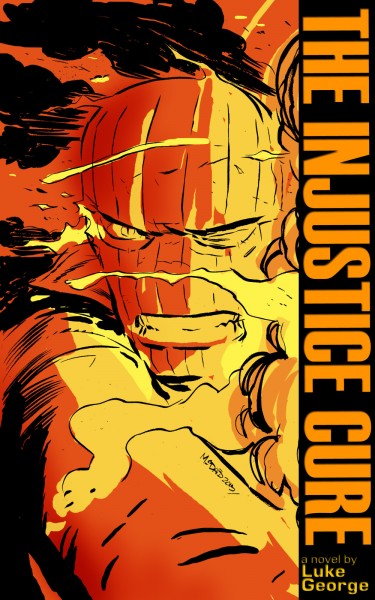 I reported on Andrez Bergen's Who is Killing the Great Capes of Heropa? last week, and it appears that superhero prose literature is becoming the vogue for writers who don't have the time, money, or indeed the inclination to rely on a team of artists to realise their vision.
To find out more about the book, visit Luke's blog, www.boredism.co.uk, or check out the Kindle edition on Amazon.