The Humble Bundles have been a great opportunity to try out a range of indie games at a low price while also supporting a good cause to whatever extent one feels appropriate, but the latest collection from those modest folk over at www.humblebundle.com is a somewhat less interactive offering.
The Humble eBook Bundle is, unsurprisingly, a collection of sci-fi/fantasy novel from six award-winning authors, that is yours for whatever you feel you want to give. All 6 books are genre titles that will likely appeal to the Humble Bundle's gamer demographic, and those who are generous enough to pay more than the average amount (at time of writing around $12) will also get a digital copy of Neil Gaiman and Dave McKean's seminal graphic novel Signal to Noise, as well as Old Man's War by John Scazi.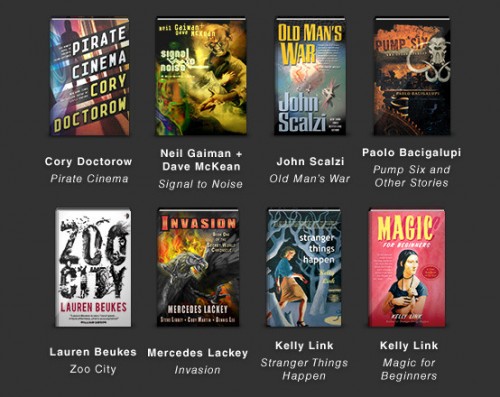 A percentage of your payment (you choose how much) will go to the Child's Play Charity, the Electronic Frontier Foundation and the SFWA. The SFWA, or Science Fiction and Fantasy Writers of America is a non-profit organization that aids genre writers with authorship matters and legal disputes.