Blood Bowl: Chaos Edition, the latest iteration of Cyanide's take on the classic Games Workshop board game, is out today. Those who purchased any of the previous editions can receive a 66% discount by heading to the Focus Home Interactive checkout and inputting their player key.
While you could (justly) argue that this latest version adds little more than a few new teams (Chaos Dwarfs and Daemons of Khorne), a new stadium and a World Cup mode, it's a nice way of acknowledging the sort of small but loyal fanbase that games such as this attract. Capcom, take note.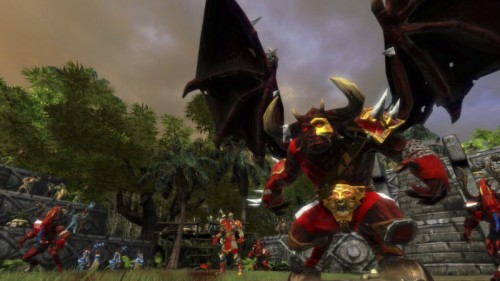 I still feel that Blood Bowl is one of the most underrated PC strategy releases of the past few years. Cyanide made the mistake of adding a lacklustre real-time mode to what should have been an exclusively turn-based package; which is why, I think, many people failed to appreciate the game for the deep and highly re-playable experience that it is.
Not: the discount also works on Steam.