Manchester three-piece The River Versus have released a comic book tie-in to coincide with the release of their debut album Movement I. The joint concept album and and comic book projects follow the story of Loki and Ava on their mission to rid Glaze of the oppressive Adina.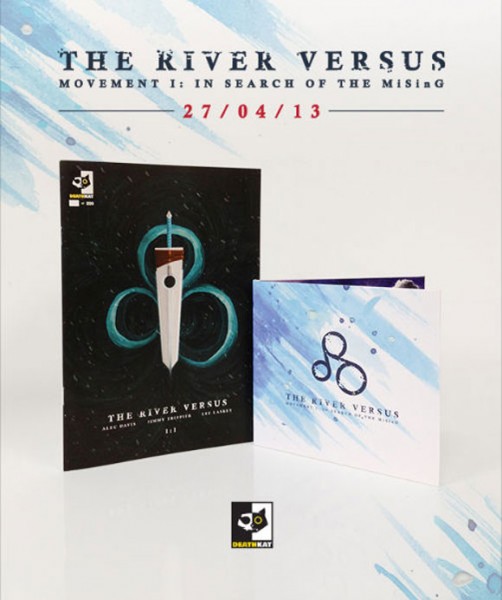 The group, who describe themselves as a "mesmerising blend of progressive and neoclassical rock," will be holding a release party in Manchester on 27 April 2013, followed by gigs at the following dates/venues:
27 April 2013 – Satan's Hollow, Manchester (Launch party)
4 May 2013 – FAB Café, Manchester
27 June 2013 – Bakers Vaults, Stockport
5 September 2013 – De Montfort University, Leicester
… but for those of you more interested in the comic tie-in, Movement I – In Search of the MiSinG, that can be read below. Physical copies will also be made available with the release of the album.
Vocalist Alec Davis says of the project: "We've been working on TRV for what feels like a lifetime now, so we really wanted to make sure everything about the songs, the comic and the show was absolutely flawless before taking it on the road. It has been frustrating not being able to play our stuff live though, so it's amazing to finally get everything out there. We've managed build up a great fanbase purely through word of mouth without even playing any proper gigs, so we can't wait to see what people make TRV in full swing!"
Visit www.theriverversus.com to hear some of the group's tunes, and find out more about the project. I hear that if you simultaneously read the comic whilst listening to the album, the universe will collapse around you.