Given that the hype surrounding the upcoming Guardians of the Galaxy movie has been met with open arms by the comic book community and confused shrugs from everyone else, it's no surprise that Marvel will be offering a series of free digital Guardians of the Galaxy: Infinite comics over the next few months.
Each issue will focus on a separate member of the team; first up is Drax the Destroyer (cue moronic Facebook comments on Drax looking just like God of War's Kratos), which is available now on the Marvel Comics app and comiXology.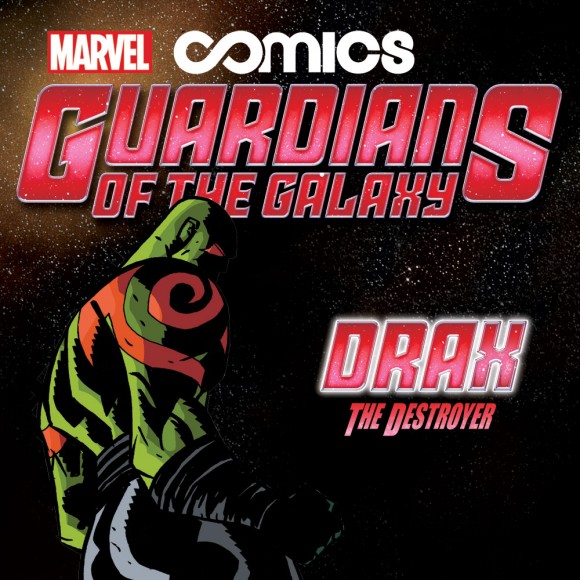 Produced by Powers duo Brian Michael Bendis and Michael Avon Oeming, it's a somewhat baffling affair, presented in that not-quite-a-motion-comic-not-quite-a-static-page format which the House of Ideas has used several times now, presumably in an attempt to draw in a mainstream audience.
The story itself is equally perplexing, in that it offers no insight or backstory to the Drax character. The big green dude (no, not that one) gets angry, knocks some skulls around, and gets re-recruited into the team by Star-Lord.
For all its success at the Box Office, Marvel doesn't seem to be quite sure how to plug its comics to its moviegoing audience. It's freshly rebranded "Spotify for comics" service, Marvel Unlimited, may be a great idea, but hasn't yet lived up to its name, offering a limited selection of titles and only allowing subscribers to download a handful of issues at a time.