Fear Itself #1 hit the shelves just last week, but the folks at Marvel are already are teasing us with their next big event, Vengeance, which, as Tom Brennan told IGN, will offer "an exploration of villainy in the Marvel Universe through the eyes of the next generation."

Not the sequel to Acts of Vengeance I was hoping for, then, but an examination of the villains of the Marvel Universe from the perspective of a generation of aspiring rascals and rapscallions. Emulation appears to play a great part in the series, as writer Joe Casey and artist Nick Dragotta's new character designs reveal; and when it comes to gaudy spandex threads these villains-in-the-making aren't necessarily paying homage to the bad guys.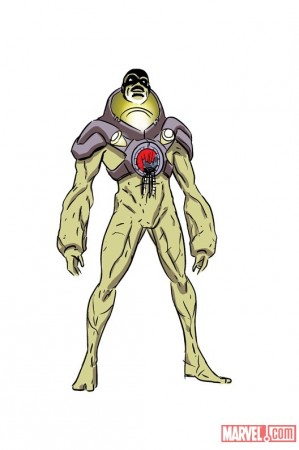 So, whereas Dark Reign put the MU's villains behind the steering wheel, Vengeance will see them revered. Hardly a hook worthy of Civil War, but Casey a good deal to get his teeth into here; especially since we already live in an era in which drug dealers, pimps and gangsters are idolised over the puritan heroes of yesteryear.
God, I suddenly sound like a bitter old man…