Bloodshot #1 is now available to download free from Visionbooks, a presumably new service (if I ain't heard of it, I presume it's new) offering animated digital comics.
As well as the first issue of the critically acclaimed series from writer Duane Swierczynski (Birds of Prey), and artists Manuel Garcia (Black Widow) and Arturo Lozzi (Immortal Weapons), you can also download X-O Manowar #1 for free.
"But Carl," the imaginary voices in my head chant, "we prefer comics with static pictures and less of a seasickness sensation." Well, look at it this way; it's an opportunity to sample two of the flagship titles to have arisen from Valiant's triumphant 2012 comeback.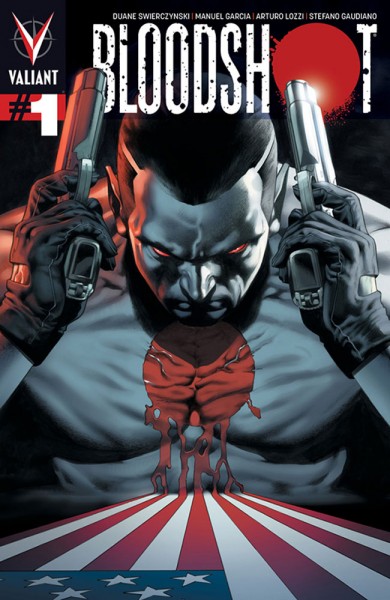 In addition, the digital augmentation provided the two Valiant titles I sampled wasn't nearly as obtrusive as I'd expected, and at least helped to remind me that I was reading a digital variation. Characters respire, bolts of electricity flicker and bullets fly, but the core of the story remains intact.
To take a gander at the diverse range of other titles, many currently free, visit www.visionbooks.co.