Okay, this is a few weeks after the fact, but I finally had the chance to download and digest Ricky Rouse Has A Gun, Jorg Tittel and John Aggs's charmingly acerbic satire on Western and Eastern culture, in the form of one of them new-fangled BitTorrent Bundles.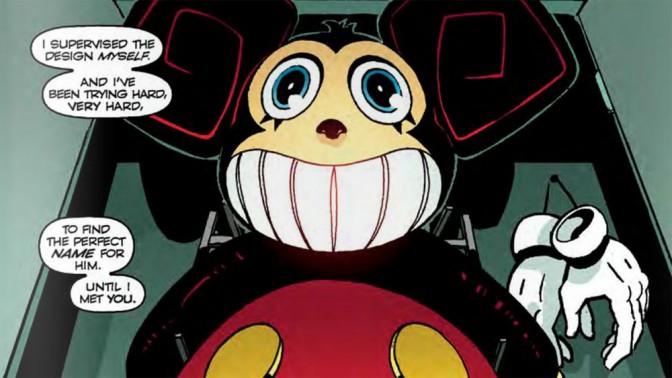 I'm only two thirds through the book (and it's damn good), but in my mind it marks one of those precious moments when art and medium are perfectly suited to one another. What better graphic novel to push BitTorrent's legal bundles than "a satire of US-China relations, a parody of Western entertainment and a curious look at China" and the rich history of copyright infringement that relationship entails?
Appropriately, a considerable portion of the book is available to read for free, at least in exchange for joining a mailing list. However, the entire book, as well as several promotional videos, is yours for as little as 5 dorrah… sorry, I've just reached an all-new low. Again.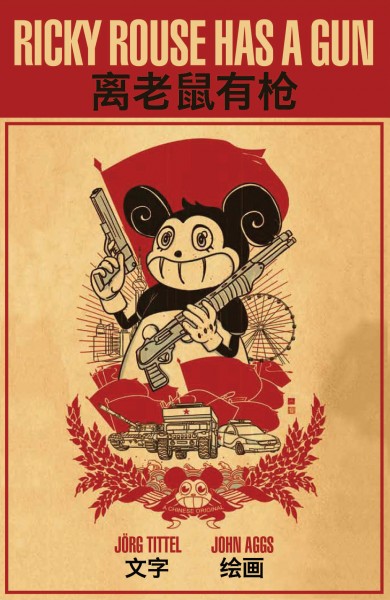 Anyway, kudos to Tittel, Aggs and SelfMadeHero for making this happen. Digital comics arent' going to replace physical ones any time soon, but they are undeniably the future.
Ricky Rouse Has a Gun is available via the BitTorrent Bundle, at app Sequential or, if your love of comics is intrinsically linked to your love of dead trees, from publisher SelfMadeHero.