UPDATE: The folks behind The Last West have found a publisher with Alterna Comics, and, for the time being, have suspended the Kickstarter campaign.
The Last West is a 10 issue comic series set in a world in which, due to an atomic World War II experiment gone wrong, all cultural and technological innovation has ground to a halt. Critical thinking, invention and philosophy are all a thing of the past, with mankind forced to forever continue in a state of stagnation, and only Steven West, the man who was conspicuously absent on the day of that 1945 experiment knows why.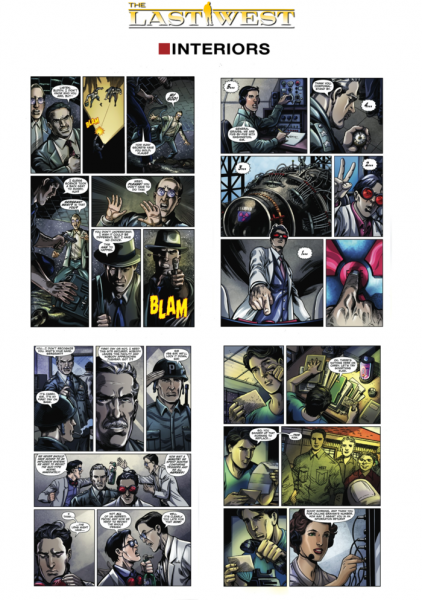 Created by Evan Young (The Forgotten) and Lou Iovino, with art by Novo Malgapo (Zenescope's Grimm's Fairy Tales) and Liezl Buenaventura, it's definitely a fascinating sci-fi premise. Check out the video below to see the inspiration behind the plot, and learn more about the project.
As with any original idea these days, the team behind it are having to look to the comic book community to help raise funding for the series
via

Kickstarter.
The campaign has reached nearly a third of its $45,000 goal, and as of writing has over weeks to go, so if
The Last West
looks like your bag consider helping these guys out. Contributors have a range of incentives available to them, from printed copies of the graphic novel to T-shirts and the props that were used in the comic's art.