British children's comic The Phoenix is rising high this week with a 48-page special that proudly celebrates it as the first British independent weekly comic to reach 200 issues since 1969. This issue also sports a splendid cover by Children's Laureate Chris Riddell.
Editor David Fickling's love letter to the comics of a bygone era launched in 2012, and over those few years has earned heart-felt endorsements from the likes of Philip Pullman, Malorie Blackman, Frank Cottrell, Graham Lineham and Chris Addison.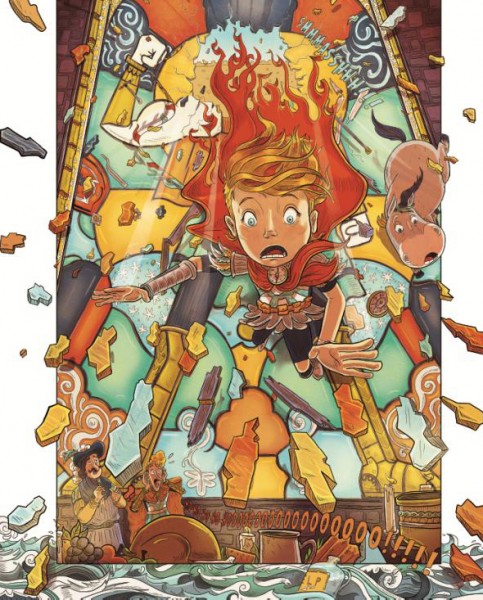 I was only vaguely familiar with the title but found more to love in the review copy I received than I could have possibly anticipated. The Phoenix fills a niche that didn't really exist when I was young, when I found myself ditching the Dandy and Beano for the far more mature 2000AD and Toxic! – which were arguably a tad too violent for the ten year-old Carlos.
The comics within vary from strips that feel like less dated successors to those D.C. Thomson classics, to ongoing segments with a clear manga or Franco-Belgian influence. Most importantly, none of the strips feel in any way condescending towards their younger readers, a criticism I've often had of similar titles. Such series as Troy Trailblazer, The Pirates of Pangaea and the upcoming Philip Pullman's John Blake cater for children aged 8-12 without being exclusively for that demographic.
Factor in the lack of adverts, fictional editorial team and slick design, and you have a sophisticated weekly comics anthology with an identity that's entirely its own. It's easy to see why so many children and (perhaps more importantly) parents love it so.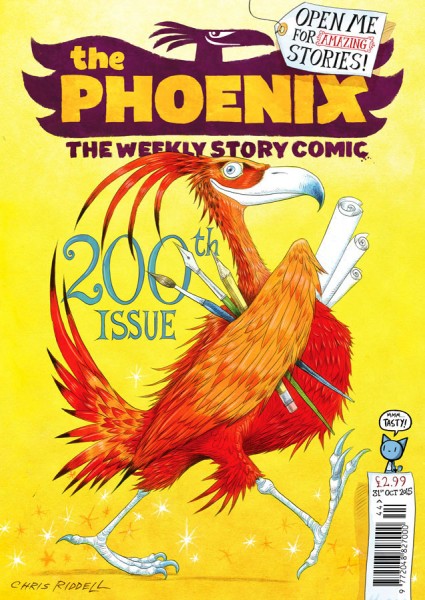 From this issue onwards, The Phoenix will also be available in WH Smith stores, hopefully giving it the wider readership it deserves, but David Fickling Comics is also launching a loyalty scheme for those children who continue to buy from independent stores.
So, if you happen to be reading this and also be the proud owner of children, then there's really no excuse not to get them The Phoenix #200. It's the perfect introduction to non-superhero comics, and if anyone is on the fence about getting their littluns a subscription, then I have nothing to add but this photo of the envelope the latest issue came in: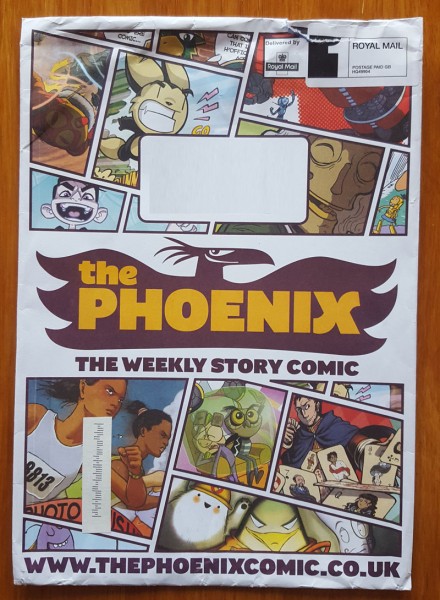 How nice is that?
Find out more about The Phoenix at www.thephoenixcomic.co.uk. #HappyPhoenix200