This is Indie Penance, my regular look at the finest, strangest, funniest or just darned weirdest creator-owned comics to have come my way.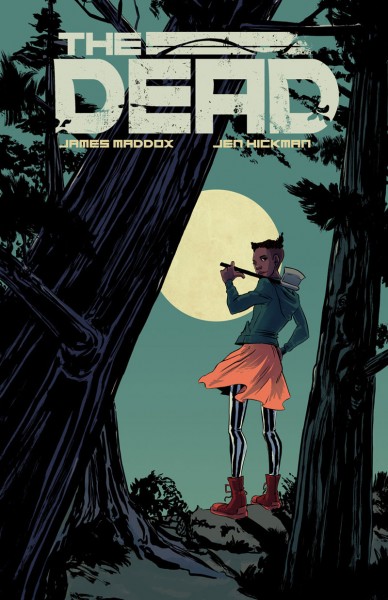 The Dead
First up is The Dead, a rather unique miniseries from Broken Icon Comics set within 'The House', a multiversal afterlife of interconnected rooms. It's also an afterlife in which its inhabitants can experience death all over again. And often do.
James Maddox and Jen Hickman have crafted an ambitious concept with imaginative worlds that could only work in the medium of comics. As with the most interesting of stories, The Dead can't really be described in great detail without spoiling the plot, so I won't bother. You can find more on the series yourself at www.thedeadcomic.net and digital issues can be yours for just $1 at Comixology, so there's really nothing to lose from giving the series a try.
With its highly original concept, Maddox's engaging cast of characters and Hickman's abstract but captivating art, The Dead is as slickly produced as any creator-owned title from Image or Dark Horse, and deserves a considerable following.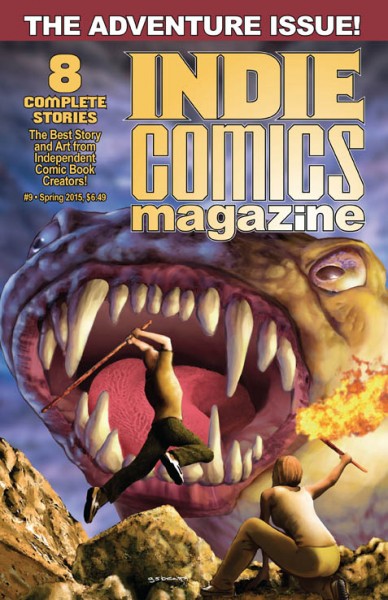 Indie Comics Magazine
I've been meaning to feature Aazurn Publishing's awesome anthology for some time, but every new issue seems to coincide with my life falling apart at the seams. C'est la vie.
I'm often apprehensive when it comes to such indie anthologies, but the quality here is consistently solid. Each short begins with an introduction to the artists responsible, and readers will surely find something they love in every 64-page issue. As with the best anthologies, it's a diverse selection of self-contained stories that inhibit both the heart and irreverence of the medium despite being stylistically disparate.

I also really like the idea of the themed issues. Indie Comics Magazine #9 was an 'Adventure Issue', and the series has now spawned a horror-centric sister title. My picks from the last two issues are Terry Cronin's beautifully surreal 'The Womanatee', and the Microman story 'The Downsizing of Quentin Mykroh!' from Devastating Roulette Studios. Issues #10's wicked 'Unpropitious Fate' by Paul Bradford reads like a long lost strip from 2000AD's Future Shocks, which is never, ever a bad thing.

Indie Comics Magazine #10 is available from comic stores now. Alternatively, visit aazurn.com to find out more.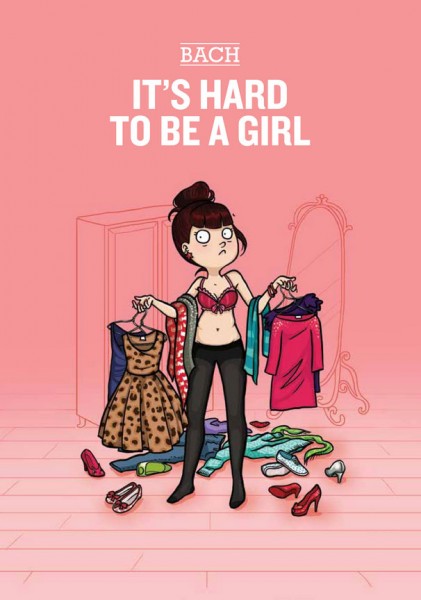 It's Hard to be a Girl
It's Hard to be a Girl, the semi-autobiographical strip from Quebec-based video game designer Estelle Bachelard (Bach), has now been translated by Soaring Penguin Press.
The strips deal with the trials and tribulations of fashion addict and shopaholic Estelle, and and her ever-bewildered partner Charles. I've just done the book a huge disservice with that summary, as it's far more astute in its observations than you might expect, and relatable to readers of either gender. I found myself empathising more than a little with the long-suffering (okay, he's not really) and mild-mannered Charles.
It's Hard to be a Girl is available on Sequential.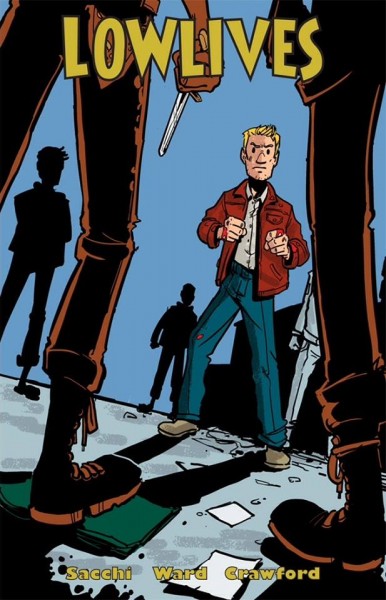 Lowlives
Lowlives, by Tom Sacchi and John Ward, wears its Franco-Belgian influence on its sleeve. Set in a 50s New York, the 4-part crime thriller follows a young mechanic who finds himself entangled in a turf war between the mob and corrupt cops.
Giles Crawford's (FUBAR, Igor: Occult Detective) Big Apple is the real star of the proverbial show, brought to life by Dan Thompson's (Rip Haywire) deliriously lurid colours. Lowlives' art and tone both find a sweet balance between its creators' love of Tintin and its equally affectionate noir sensibilities.
You can follow the creative team on Facebook.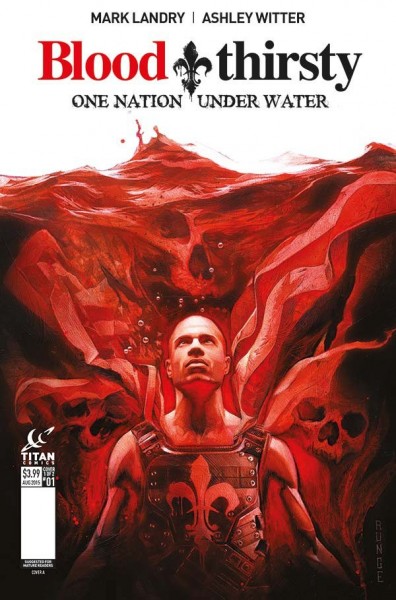 Bloodthirsty #1
This new creator-owned series from Titan Comics remains enigmatic even after the first issue. Screenwriter Mark Landry's supernatural mystery deals with a post-Katrina New Orleans, and a former coast guard obsessed with finding his brother's killer.
There are only hints of the supernatural in this debut, or what the press release tantalisingly describes as a "horrific secret hiding beneath the Mississippi", but the combination of Landry's grounded introduction, an engaging central mystery and Ashley Marie Witter's (Squarriors, Interview with the Vampire) realistic art gripped me from beginning to end.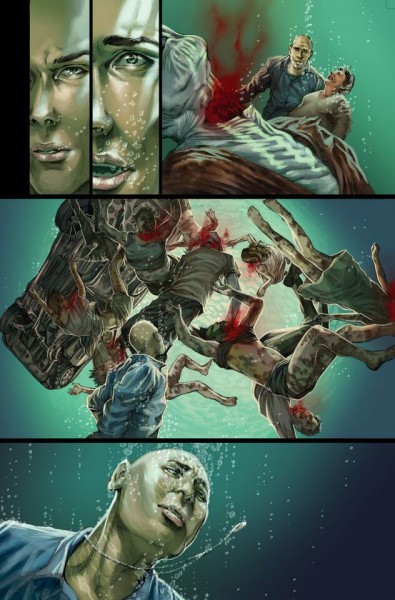 I'm not sure I'm up for the direction the story appears to be heading – bloated, soul-sucking demons are far less chilling, or indeed interesting than the series' initial themes of natural destruction and political corruption – but based on its debut I'll definitely give Bloodthirsty the benefit of the doubt.