When: 12th – 16th September
Where: London, various venues
Bit of an eleventh hour news post, this one, but I thought it work mentioning that the Hong Kong Film Week kicks off in London this week. While hardly a film festival – it's more a case of 5 movies showing in several different cinemas – the week is a great opportunity to see some of the Hong Kong film industry's most celebrated recent output on the big screen.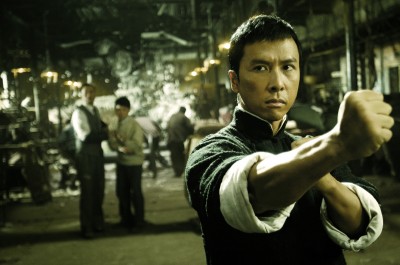 As part of the 'Think Asia, Think Hong Kong' campaign, organised by the Hong Kong Trade Development Council, Overheard 2 will receive an International Premiere at The May Fair Hotel on 12th September, 7.45pm, introduced by writer/director Alan Mak.
The Prince Charles Cinema will also be showing the following:
IP Man (13th September, 6.30pm)
Echoes of the Rainbow – followed by post screening Q&A session with director Alex Law and producer Mabel Cheung (14th September, 6.15pm)
Love in a Puff (15th September, 6.30pm)
The Beast Stalker (16th September, 6.30pm)
The selection presents a movie for everyone, really, and while Ip Man has been available on DVD for some time, Donnie Yen's kung fu gem begs to be seen on the big screen.
For more details visit www.thinkasiathinkhk.com/en/filmweek.htm