Aluna, the Latin American superhero created by actress Paula Garces and her creative partner, Antonio Hernandez will be released as a trilogy starting with book one this Fall.
Aluna is the story of a young woman, taken from the New World by the Spaniards and raised as royalty in Spain during the 1500s. As if by fate, she is forced to travel back to the New World, only to discover that she has great powers that she must harness to defend her new homeland.
The creators tapped Seattle based Allegory to develop and publish the series.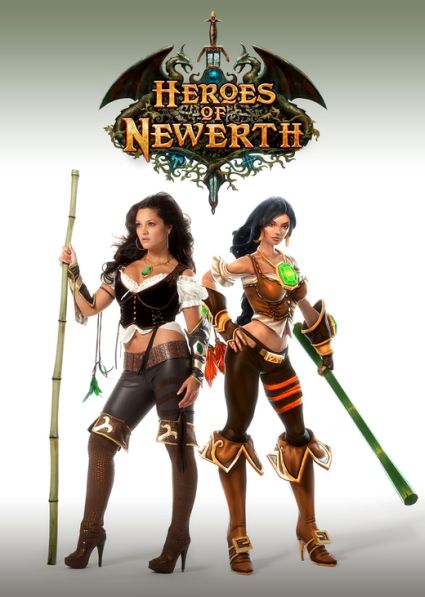 "I've always been a fan of comic books but felt that strong female Latina leads were lacking, so along with my creative partner, Antonio Hernandez, we created Aluna. We're so happy with how well the character has been received by fans playing the Aluna character in Heroes of Newerth that we can't wait to release the first of three books this Fall" comments Paula Garces.
Allegory's publishing imprint will develop the books and will eventually produce a portfolio of digital products and merchandise based on the title.
"We've wanted to create a compelling female heroine for two years now. A character who is strong and has a complex back story. When Paula and Tony shared the story of Aluna with us, we knew we needed to be apart of this franchise. This is a groundbreaking book and we feel honored to be apart of it" said Chad Smith, CEO of Allegory.
Dooma Wendschuh and Corey May, founders of sekretagent Productions, have been attached to write all three books. This writing duo is the creative force behind such popular game titles as Assassin's Creed and Army of Two.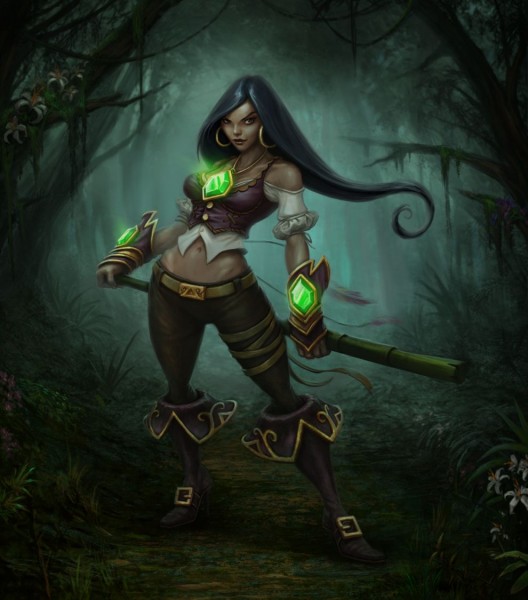 "This story is full of action, but it also has pretty epic romance elements. Aluna is a badass. She's tough as nails given everything she's been through. We're going to help her find her softer side", remarks Dooma Wendschuh.
Ibraim Roberson, whose recent credits include X-Men, Hellraiser and mostly recently, Max Brooks's, The Zombie Survival Guide: Recorded Attacks, has been attached to create the art.
"Ibraim Roberson is just the right artist for Aluna.  His work on The X-Men and Clive Barker's Hellraiser has consistently demonstrated a pacing and organic style that is a perfect mesh to Dooma's writing.  Giving the adventures of Aluna a whole new level of realism, action, and drama. Plus, the artwork produced by Ibraim is going to be lush and beautiful and will perfectly capture the majesty of the old world" remarked Lee Koshe, Allegory's Creative Director.
Additionally, S2 Games, the creators of the popular online game series, Heroes of Newerth have partnered with Paula Garces' Further Lane Productions and Allegory to develop an ongoing portfolio of avatars for the Heroes of Newerth game based on the Aluna character. The first avatar, Stardust Aluna, was recently released by S2 games.  The second avatar will be released at Comic Con International this July and will be followed by future avatars.
About Paula Garces
Paula Garces is well known as "Maria" from the hit 2011 film, "A Very Harold & Kumar 3D Christmas", starring in all three installments of the Harold & Kumar franchise. Ms. Garces can been seen as Flora Hernandez in Marc Cherry's new series "Devious Maids" on Lifetime network.  Paula will also appear as Lea Marquez on the legendary soap, "All My Children," premiering on Sunday June 23rd at 10pm on Hulu.com. On the small screen, Paula began her career on the daytime drama, "Guiding Light", and later earned Alma Award nominations for her portrayal of Officer Tina Hallon on FX's "The Shield".
About Allegory
Allegory is a transmedia company engaged in several aspects of entertainment including publishing, children's education, games, applications, television and digital platforms. Allegory employs some of the most talented artists, writers and developers in the entertainment and interactive industry. Allegory is headquartered in Seattle and maintains offices in New York and San Diego.
Allegory is committed to design driven experiences and exceptional storytelling with a purpose. For more information about Allegory, please visit www.allegorymedia.co.
About sekretagent Productions
sekretagent Productions creates and/or produces the characters, worlds and stories behind some of the best selling and most critically acclaimed filmed and interactive entertainment on Earth. In the business of imagining and producing new, original IP, sekretagent works with the world's leading publishers, studios and corporations, providing content creation, screenwriting, interactive development and film /video production services in the motion picture, video game and advertising industries. For more information about sekretagents Productions, please visit www.sekretagents.com.
About S2 Games
S2 Games is a game publisher and developer with a mission to identify, develop, evolve and unleash the future of online multiplayer games. Since its inception in 2003, S2 has been focused on driving innovation into the global online game space, through identifying and solving industry issues, listening closely to its passionate gamer base and incorporating features that gamers truly want.
Active in sponsoring and helping drive many global tournaments for their flagship title Heroes of Newerth, S2 is focused on providing the best online multiplayer gaming experience and opportunities for its fans to shine. For more information about S2, please visit www.s2games.com.