What good is having the ability to publish and reach people with our stories if we can't put it to use in a more beneficial way?
Raven Gregory, Dirk Manning, Gail Simone and nearly 50 small press writers have come together to create the first Original Graphic Novel from GrayHaven Comics: YOU ARE NOT ALONE.
To those who have suffered in silence facing abuse because of the color of your skin, sexual orientation, weight or interests. To those who are depressed and feel there is no place left to turn…You are not Alone.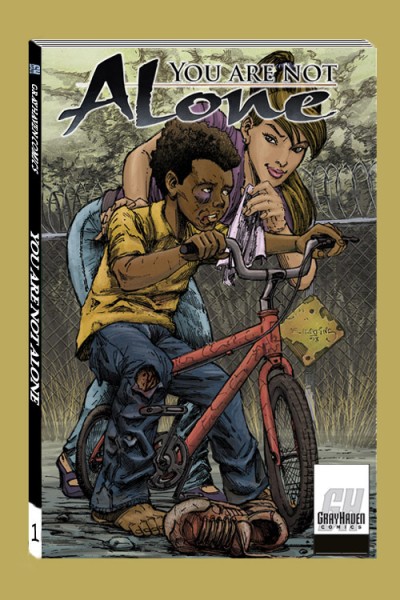 In an effort to get this project into as many hands as possible, as easily as possible, GrayHaven Comics has launched a Kickstarter to help raise funds for printing this 150 plus page book with the goal being to give them away at schools and youth organizations for Free.
Visit http://www.kickstarter.com/projects/1429812861/you-are-not-alone-1 to find out more.