Titan Books, 2013
Written by: Tara Bennett
Over the past few years, my collecting habits have seen me buying "The Art of" books for both video games that I have neither time nor desire to play (such as World of Warcraft) and films which don't interest me beyond their fantasy settings and post-production visuals (take a bow Sucker Punch). The Art of Epic is another example; whether or not I like the movie, or indeed see the movie, Titan Books have published a beautiful and comprehensive tome which reveals just how much consideration and artistry goes into your average family animated feature.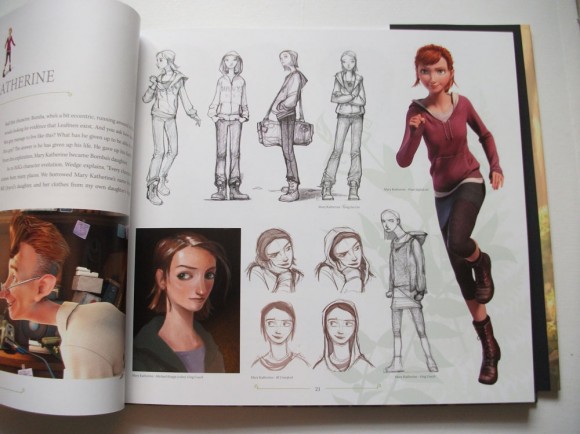 CGI-animation studio Blue Sky (who were behind the likes of Ice Age and Rio) have taken William Joyce's book, The Leaf Men and the Brave Good Bugs, and let their talented concept artists go to town on creating Moonhaven, a miniature fantasy world of sentient slugs and humming bird-riding warriors.
As far as influences go, Epic appears to mix the eco themes and designs of FernGully with the vivid forestry of Avatar, while the Boggans, Moonhaven's malevolent and corrupted creatures, look like they've jumped out of a Brian Froud sketchbook.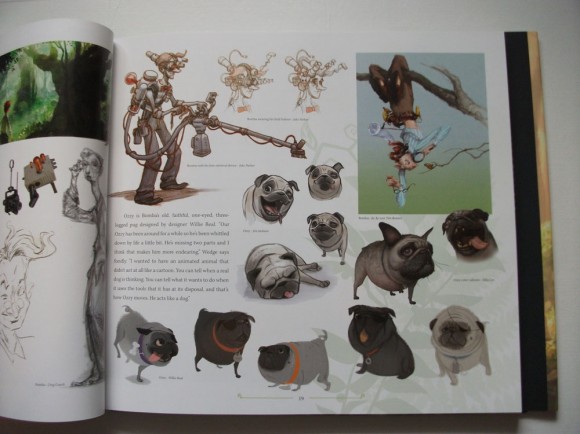 But this isn't to say that the film doesn't have its own unique visual appeal. The costume designs, particularly the armour and weaponry, are excellent, and I love the contrast between the cast of cartoon characters/creatures and their realistically rendered environment. Also, the film has a pug in it.
Tara Bennett's commentary, which takes readers through movie's the races, characters and world, with input from Blue Sky founder Chris Wedge and creator Joyce, reveals a far more interesting and intricate universe than the early promotional material might have suggested. Whether or not the movie deliver matters not: The Art of Epic is one of the finest art books I've had the pleasure of perusing in some time.