On the Shelf is a short and sweet weekly column in which I chat about the amazing things I've been doing, creating, reading and watching. Okay, none of them are genuinely amazing, but let's just pretend they are. Please, just humour me.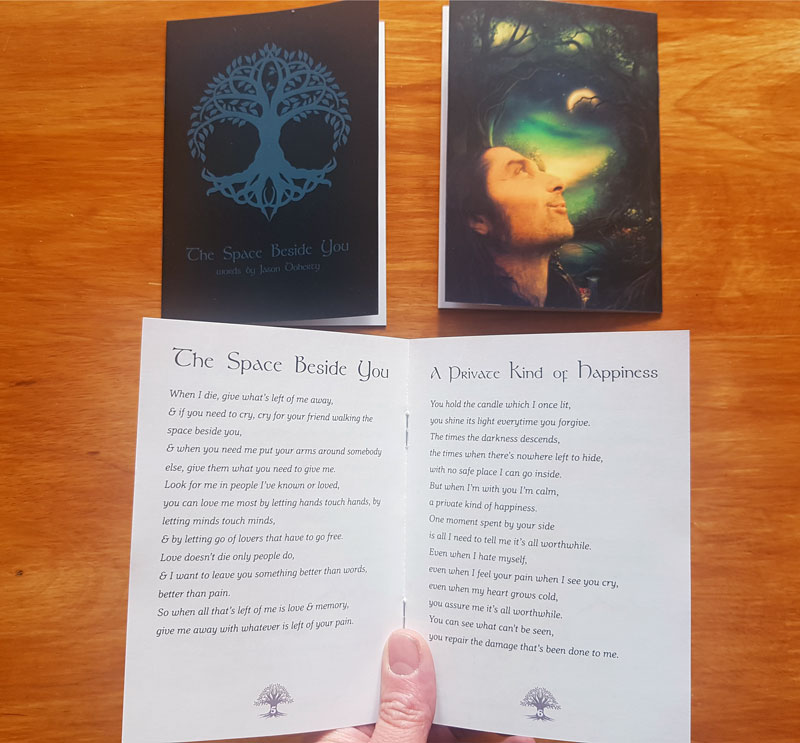 This week we said our farewells to my uncle, Jason, at the sweetest funeral I've ever been to. Jason was a bona fide hippy, who lived in a caravan in the middle of nowhere, collected cats like I collect comics and at one point in his life subsisted on nettle stew. Sadly he lost his five year battle with cancer last month – though doctor's had given him two years, so he did well – and was given an all-natural pagan burial. A tree will be planted above his plot once the soil has settled.
My uncle also wrote poetry, which he'd send to family and friends in beautifully handwritten letters, and to honour his work I quickly knocked up some small booklets that contained his words. Those closest to him seemed to really appreciate the gesture, and the experience made me realise just how powerful self-publishing can be. I guess it's our way of attempting to lend our memories some level of permanence, something we humans do in the face of our nihilistic tendencies and a tragically finite universe.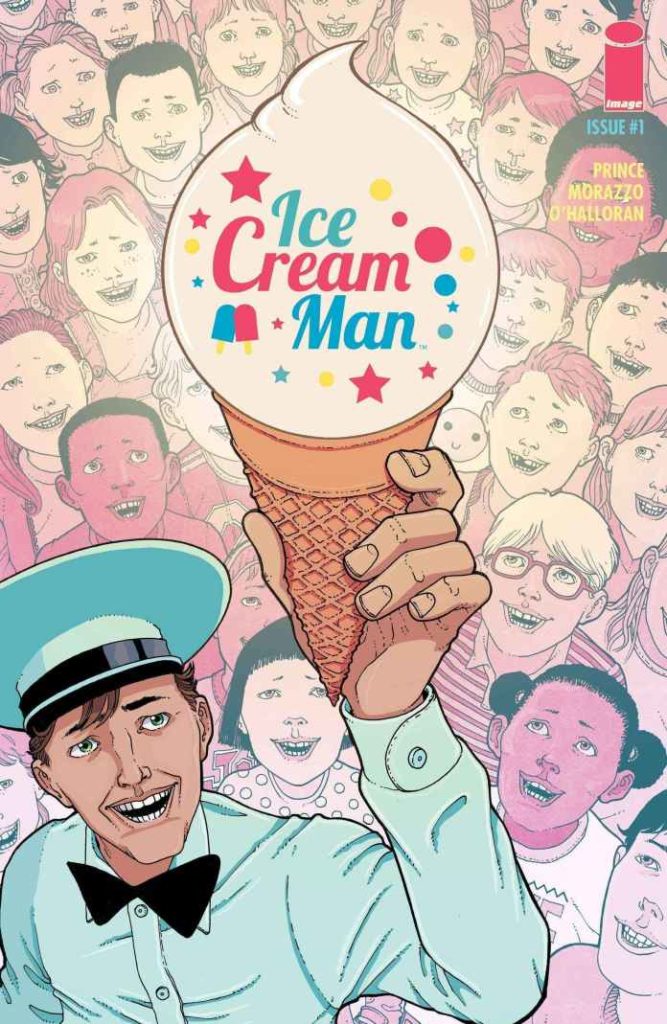 I needed some cheering up, then, so bought me a few new Image trades; the first volumes of Ice Cream Man and Paradiso, only the former of which I've read. Ice Cream Man, by W Maxwell Prince, Martin Morazzo and Chris O'halloran, has seen a lot of hype these past few months, and it's easy to see why. It feels like a Vertigo title from the late nineties, a series of surreal one-off tales that have seen comparisons to the Twilight Zone, though Eerie, Indiana is probably a more apt comparison.
These diverse and seemingly unconnected stories are all interlinked by the appearance of the titular Ice Cream Man, a sinister trickster entity whose motivations Prince is wisely keeping to his chest. It's a great little series, one that definitely stands out of the crowd. While none of the stories are resolved quite as satisfyingly as I'd have hoped, the sense of mystery these guys are building up is impressive. Morazzo's art also stands out; like Frank Quitely and Steve Dillon he draws mouths and lips in an uncanny fashion, and the book's eeriness reminds me of that old Soundgarden video to 'Black Hole Sun'. As with that video, the series is at its best when it's creepy in an insidious and unidentifiable way.