Image Comics, $2.99
Writer: Kennedy Xu
Art: Ken Chou

"Based on the best-selling Tomb Robber's Journal," boasts the cover to Daomu #1. Those suddenly feeling excluded for never having heard of the series can be forgiven; the novels are allegedly a big hit in China, and writer Kennedy Xu has adapted his work into comics for Western audiences.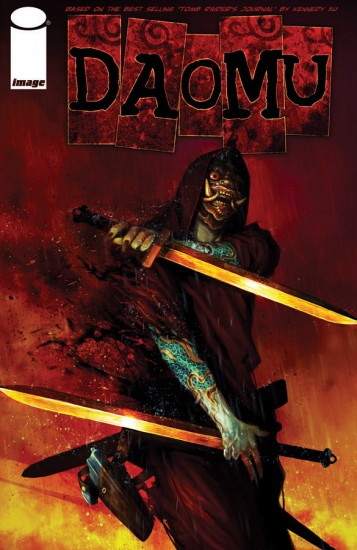 The first thing you'll notice about Daomu is Ken Chou's beautiful computer rendered art. The "painted" comics that now dominate Image and IDW's output are frequently illustrated by proficient artists with poor storytelling skills, but while Chou's work does indeed evoke the concept art for a big budget videogame – a standout gunfight is even depicted in the style of a first person shooter – the story flows effortlessly.
Beautiful artwork aside, Daomu #1 fails somewhat in its role as a first issue, in that it provides little incentive to dish out on future instalments. The introductory text describes a world of forgotten, mystical history recently unearthed, and three factions of protectors known as tomb robbers (or Daomu) tasked with protecting said catacombs from us ignorant folk. But Xu's introduction, in which everyman Wu Xie digs into his father's past following his murder, lacks a hook, and is replete with such genre clichés as a Trinity-esque femme and a grizzled veteran with a scar across one eye. Nevertheless, those who prioritise imagery over story will lap Daomu up.