This is Indie Penance, my regular(ish) measure of casual mini-reviews focussing on the finest, craziest and/or most notable indie projects and creator-owned comics to have come my way.
I'm back, again, after devoting the last few months to my own comic project. Who'd have thought that making comics would be so time-consuming and emotionally draining, eh? Anyway, I've a good thirty comics and graphic novels I plan to cover on Indie Penance over the next few weeks, so if you're wondering why I've not responded to your review submission, keep those peepers peeled.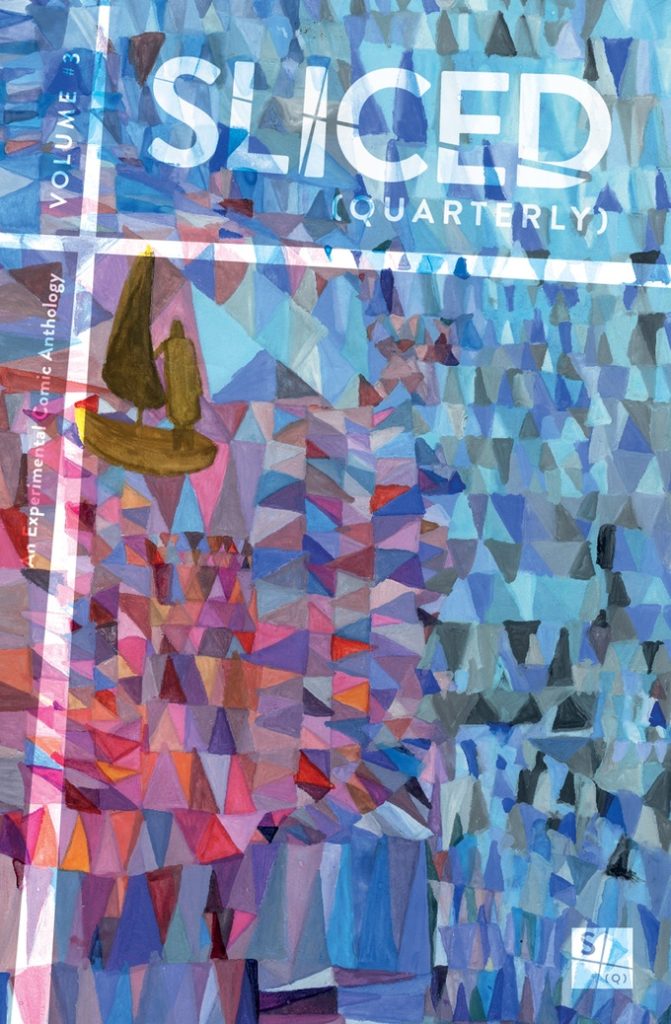 Sliced Quarterly Volume #3
I read this volume of the experimental comics anthology with some sadness, as editor Ken Reynolds recently announced that it will be the series' last. Billed as "a playground for creators to experiment with the comic book narrative", Sliced has provided a precious platform for comics that might otherwise not find a home outside of their creators' portfolios.
My personal picks are Ida Henrich's autobiographical 'The Condom', Adam Kindred's heart-warming journey 'The Promise', Ethan Wiltshire's agnostic 'William', Ivana Filipovic's insidiously harrowing 'My Former Boyfriend', and Matt MacFarland's brilliant 'My Troubles With Crumb' – an inconclusive yet honest look at those revered creators whose creative output we struggle to separate from their views or behaviour.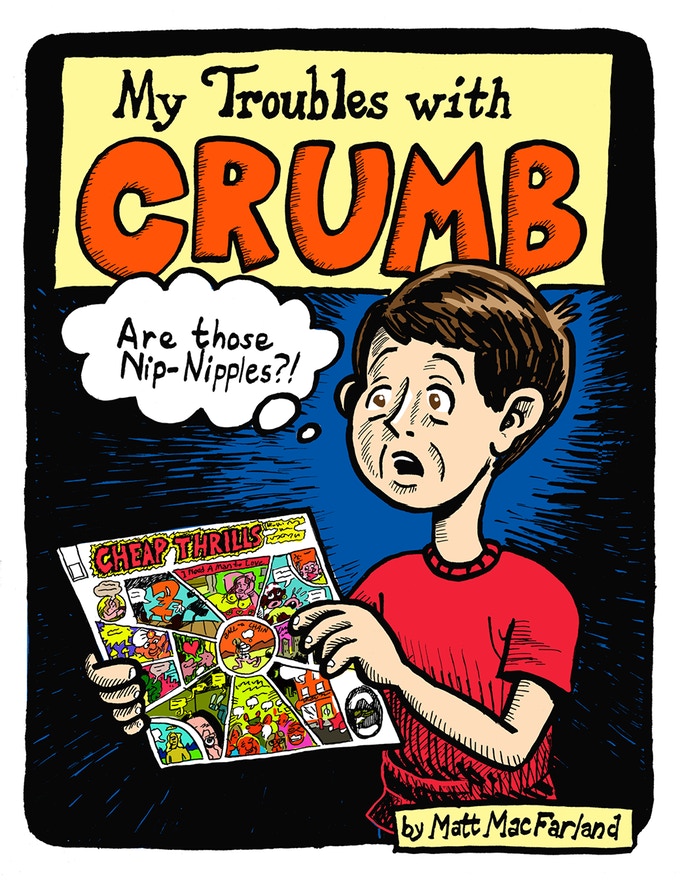 Some comics herein worked for me, others didn't, and undoubtedly others will find completely different favourites in this mix. Such is the beauty of such a project. Overall, I felt that this was the strongest of the three collected volumes, even if many of the entries verged towards more conventional comic storytelling. The anything goes approach feels fresh even after twelve individual issues and four specials.
I backed the kickstarter for this third physical collection (#9-12) last year, though all issues are available for free at slicedquarterly.co.uk. I'm a big fan of Reynolds and his important role in British indie comics. A kickstarter for his supernatural series Cognition, illustrated by Sam Bentley, is currently running and worth anyone's time.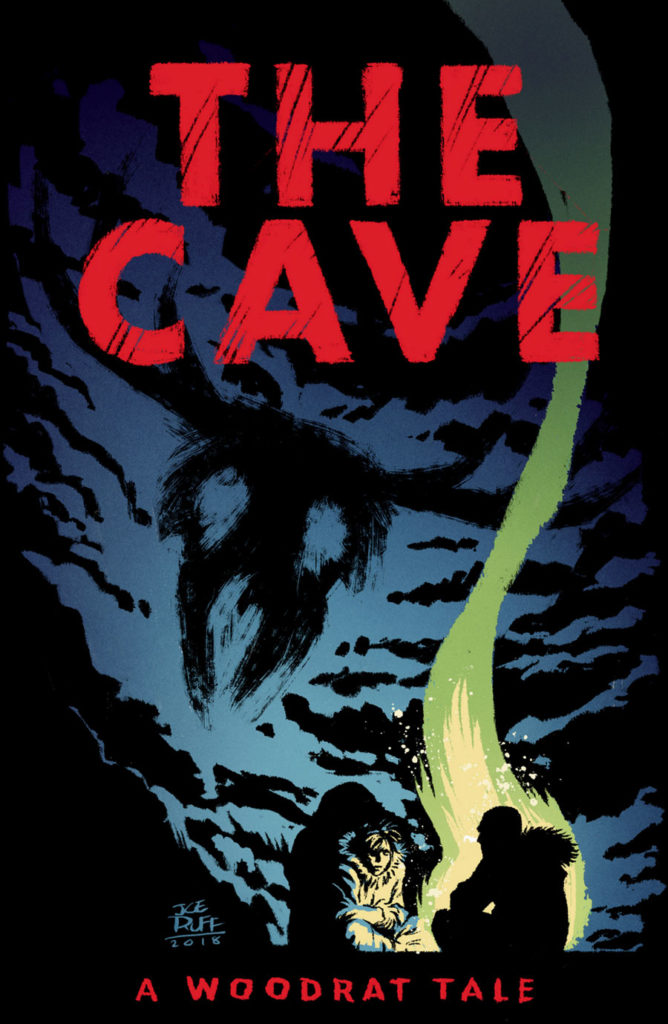 The Cave
This immensely atmospheric one-shot by Mark Mavrothalasitis and Maxim Simic is a unique hybrid of historical drama, existentialism and Lovecraftian horror.
Two warriors depart on a peculiar rite of passage, tasked with saving their people from extinction by making peace with a tribe on the opposite side of a sacred mountain. When they head into a tunnel to seek shelter from a snowstorm, however, the warriors find themselves within the grasp of a malevolent otherworldly entity, and things head the way of Antonia Bird's overlooked horror flick Ravenous.
Ambiguous yet satisfying, The Cave is a haunting short that makes the most of Maxim Simic's simple but striking art, and the juxtaposition of forebodingly idealistic vistas with the infinite darkness of the eponymous cavern.The Cave is published by Radco Comics, whose previous work includes a comic tie-in for Ana Lily Amirpour's A Girl Walks Home Alone at Night. It'll be available as part of a Kickstarter for an announced sequel, The Woodrat, this October.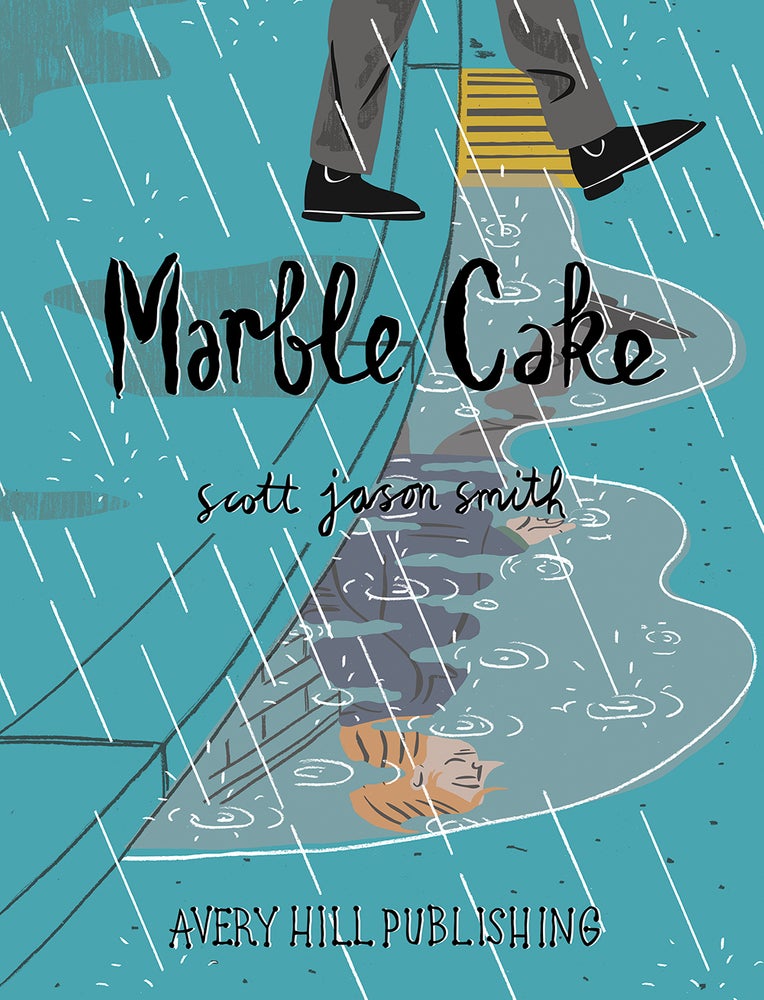 Marble Cake
Scott Jason Smith's modestly brilliant debut examines the lives of several tangentially connected strangers in a slice of South London. Marble Cake explores the life of Tracey, who wants something beyond her life as a supermarket cashier but isn't entirely sure what it is she might want, and those she randomly encounters.
With elements of Peep Show, Mike Leigh's often overlooked Life Is Sweet and a British argument to Daniel Clowes, Smith's droll but occasionally light-hearted study of human misery takes us deep into his characters' heads, with extensive thought bubbles that reflect their sorrow or anxieties more faithfully than anything they could orally articulate. Smith's characters are all longing for something simple or obtainable, but lacking the self-awareness to pursue their humble goals. "Why does K come before L in the alphabet?" Tracey ponders, as if prompting an answer from the reader.
Fittingly and without any announcement Marble Cake just sort of ends, which would have bothered me more had the journey not been so enthralling. Mundane yet sublime, and out now, from Avery Hill.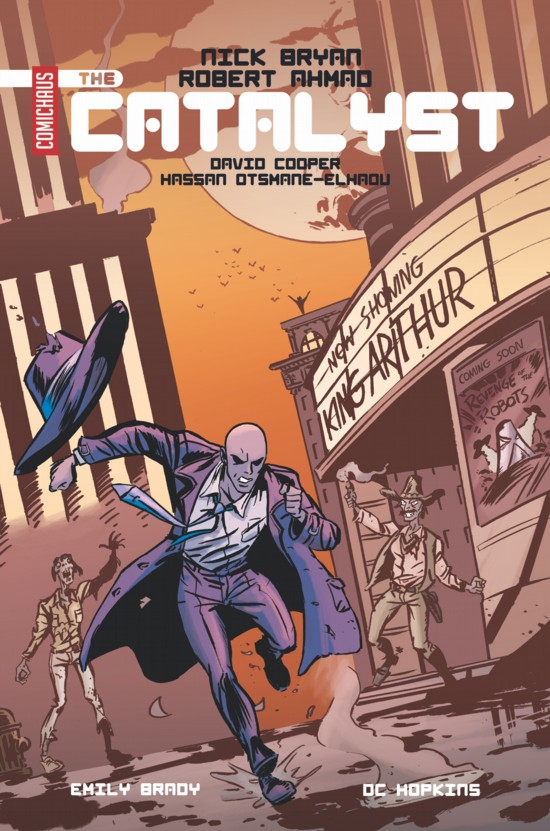 The Catalyst
Nick Bryan and Robert Ahmad's inventive one-shot follows Guy, a universe-hopping artificial being who travels to different fictional worlds to essentially provide an inciting incident.
Guy is the wise man who gives the plucky hero directions, the first victim whose death sets a rebellion into motion, and so on, often at the expense of his current physical form. But Pinocchio will forever want to be a real boy, and likewise Guy soon tires of being repeatedly killed and resurrected to instigate someone else's adventure and plots to follow his own path.
Robert Ahmad's art, coloured by David Cooper (Alex Automatic), shifts style with every new universe to dazzling effect. The Catalyst is too full of ideas and energy to not enjoy, my only criticism is that I wish there was more of it. Letters by Hassan Otsmane-Elhaou.
An additional bonus spin-off short, 'Wanted: Brave Warriors' is set in a high fantasy realm Guy passes through in the main story. It's an equally subversive and witty take on genre conventions, in which two adventurers must traverse a deadly cursed castle in which anyone demonstrating courage drops dead. Colours by Emily Brady, letters by DC Hopkins.
Physical copies of The Catalyst are available to buy from Comichaus, and it can also be read via their subscription-based digital app.