Boom! Studios,2013
Writers: Mark Waid, Caleb Munroe
Art: Steve Bryant, Will Sliney
Colours: Ron Riley
Isn't it funny how these things go around in circles? When the movie based on Marvel's longstanding comic book property The Avengers was released over here in the UK, it was relabelled as Marvel's Avengers Assemble, for fear that the title might confuse an audience more familiar with the cult 60s show of the same name. Now, just a few years later, we have Steed and Mrs Peel, a comic book continuation of the beloved television series presumably renamed so not to confuse a handful of readers who might now associate The Avengers more with spandex and iron.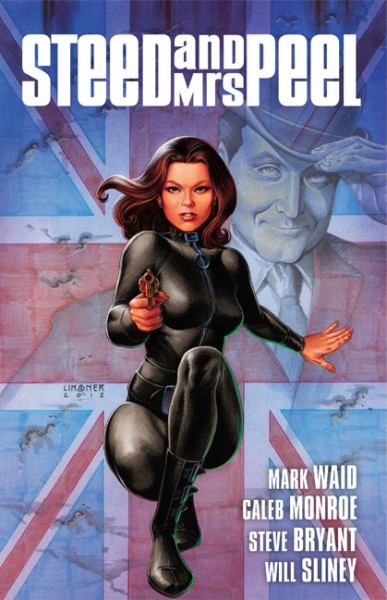 Similarly, this graphic novel sees John Steed and his most enduring partner take on the Hellfire Club, an adversary originally seen in an episode in which Emma Peel dressed down into those iconic black undies. The X-Men would later take on another iteration of the real-life Hellfire Club, and Peel's skimpy outfit most likely proved the inspiration for Emma Frost and Selene Gallio.
After a fun prologue in which Mark Waid perfectly captures the tone and style of the series, 'A Very Civil Armageddon' head in a startling direction (even given the title) which sees Steed and Peel taking on radioactive mutants in a post-apocalyptic future. Yup, you read that last bit right. But those even remotely familiar with the source material will be prepared to not only expect the unexpected… but expect a rational explanation for the seemingly impossible.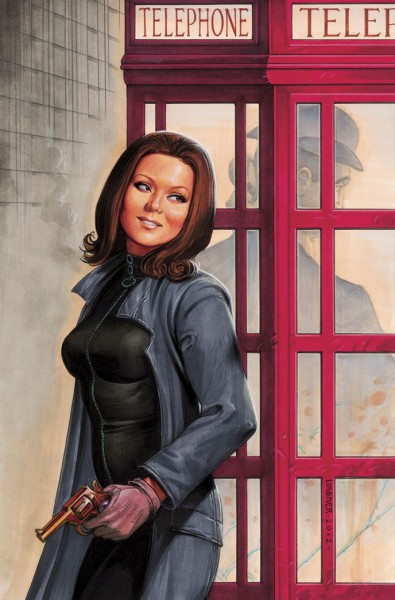 The art, from Steve Bryant and Will Sliney, is solid, and while the "post-apocalyptic" setting did numb the quintessential British charm in this adaptation, I'd like to see more Avengers comics from Waid and Boom! 'A Very Civil Armageddon' doesn't quite match the heights of the TV show, but it captures the spy duo's playful banter as well as the ironic illogicality of their cases. Which is actually far more than I was anticipating.