The translation history of Andrzej Sapkowski's Witcher novels has been even more convoluted than the video game series they spawned. Until now, anyone who'd like to read English editions of the series in the order in which it was intended is forced to seek out fan translations.
Well, that's about to change, albeit slowly, as Gollancz has acquired the rights to three more volumes in Sapkowski's fantasy series, to be translated once more by David French.
The Sword of Destiny, a short story collection that is actually the first published book in the series, will be released to coincide with The Witcher 3: The Wild Hunt in May, but you'll have to wait a while for the Swallow's Tower and Lady of the Lake to make it to these shores in 2016 and 2017, respectively.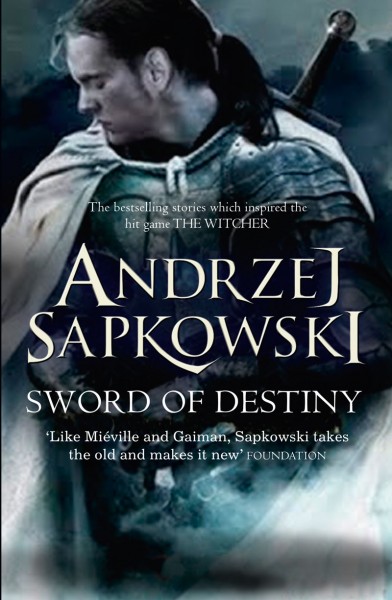 I still have The Last Wish sitting on my desk waiting to be read, and it's forever on my "consume next" list. Is it worth a read? I've loved both the video games for their morally ambiguous protagonist and brutally grounded fantasy setting, but I am a stickler when it comes to reading things in order. Hopefully, the English release of The Sword of Destiny will change that.