The evil overlords at Disney/Marvel have been teasing us with some brilliant Iron Man 3 promotional posters these past few weeks, each showcasing a different supporting character.  So far we've had Ben Kingsley as Stark's most prominent antagonist The Mandarin, and Guy Pearce as scientist Aldrich Killian.
And now it's Gwyneth Paltrow's time to shine in a Photoshop-enhanced promo, in an ominous but hardly revelatory image of Pepper Potts cradling Iron Man's battered helmet. Yes, i did just write that. Twice. I'm that infantile.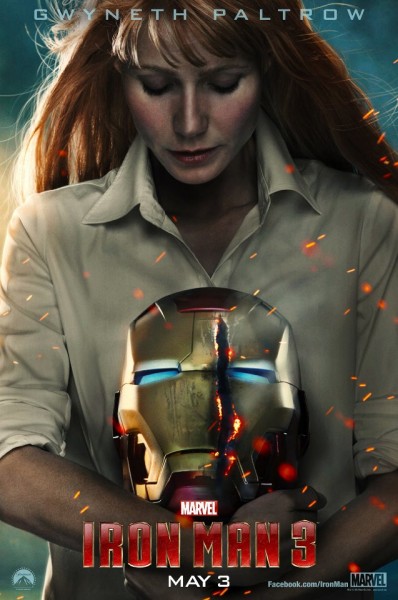 This image could arguably also be interpreted as a sly nod towards a plot development that's been rumoured for some time: that Potts will don one of Stark's suits. Or, perhaps even adopt the Rescue persona as she recently has in the comics.