Ben Jelter's The Tumor, a Lynchian one-shot about a lonely man whose neck growth expands into a woman who he then begins dating, was one of the first self-published comics I reviewed here on Shelf Abuse. It was also one of the books that swayed my blogging towards creator-owned and self-published comics, and I've been meaning to check out his latest project, a cyberpunk webcomic called Heliosphere, for some time.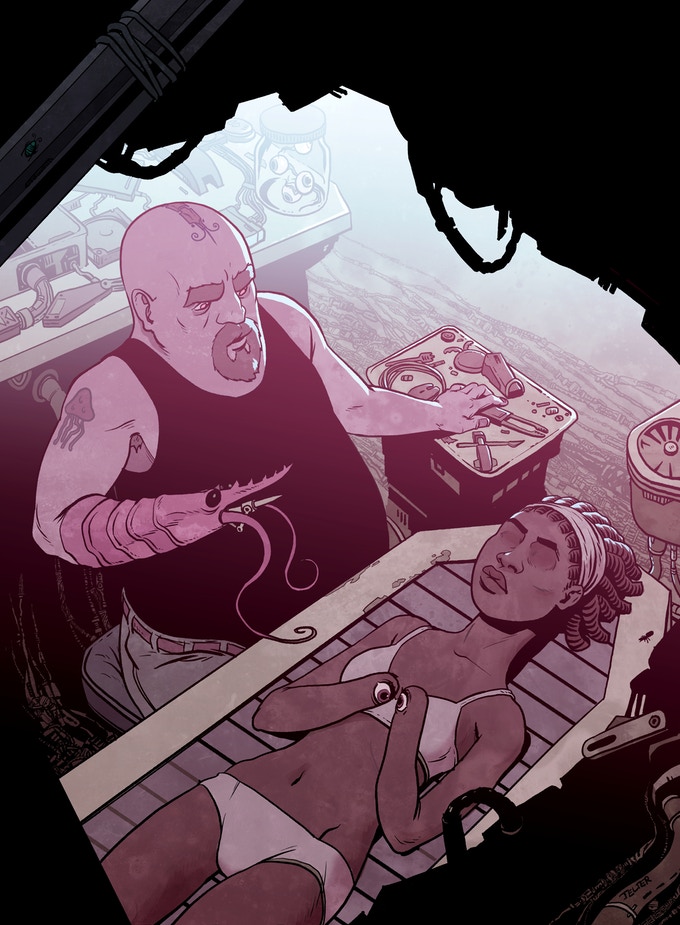 Unfortunately, as someone who suffers poor eyesight and works long hours as a graphic designer and web coder, I struggle to find the time to read webcomics, keeping my "comics time" to physical books and the occasional PDF on a tablet. But hope has come in the form of Jelter's latest Kickstarter for the second volume in the Heliosphere series, Plasma Burn.
Plasma Burn is a story about trying to keep a group of idealists together against an all-powerful foe. One of the main themes of the series is our relationship to technology. Technology always improves with time, but what purpose will it serve?
The story investigates how the rapid deployment of new technology affects privacy, class segregation, security, prisons and propaganda.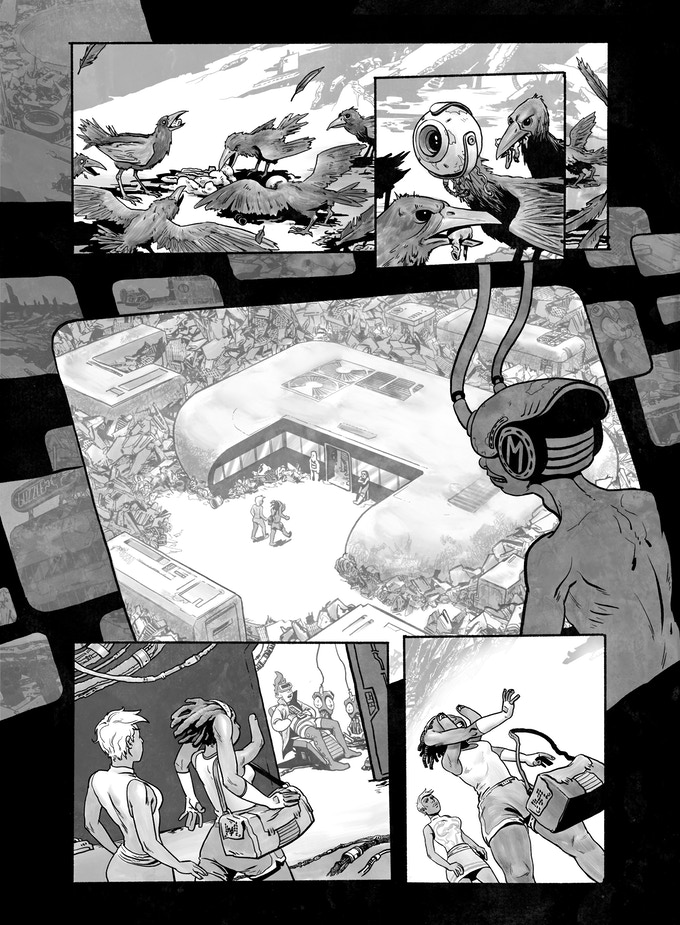 I've pledged for physical copies of both volumes, which I'll probably review when they're published next year. I'm interested in seeing how Jelter incorporates his penchant for surrealism into what is currently a pretty oversaturated genre. Jelter cites Aeon Flux as an influence, and his work shown here shares similarities with the cult cartoon's aesthetic as well as his own inventive character designs and kitsch take on futuristic technology.
If these preview pages have whet your appetite, you can read over half of Plama Burn over at www.heliospherecomic.com, and also a large percentage of the first volume, Future Shocks.
Kickstarter link: https://www.kickstarter.com/projects/benjelter/plasma-burn-a-biopunk-comic-by-ben-jelter