A few months back I enjoyed an insightful chat with a prolific comic artist (I won't name check them in case their plans change), who was looking to move from illustrating Marvel/DC material to building a readership on Webtoons. He believed the site's unique mobile-centric layout to be the future of comics, a forecast that both excites and frightens me. Change is never painless, and while one might argue that the comic medium doesn't need to evolve with technology, sequential art is nothing if not malleable.
Anyway, this because Webtoons now flaunts the work of Gary Scott Beatty, the inexhaustible indie creator of numerous graphic novels (Number One, Wounds, Jazz: Midnight), anthologies Strange Horror and Indie Comics Magazine, and the 'Non Comic Con Relaxational Week 2018', a brilliant concept that I wish I'd been about to see.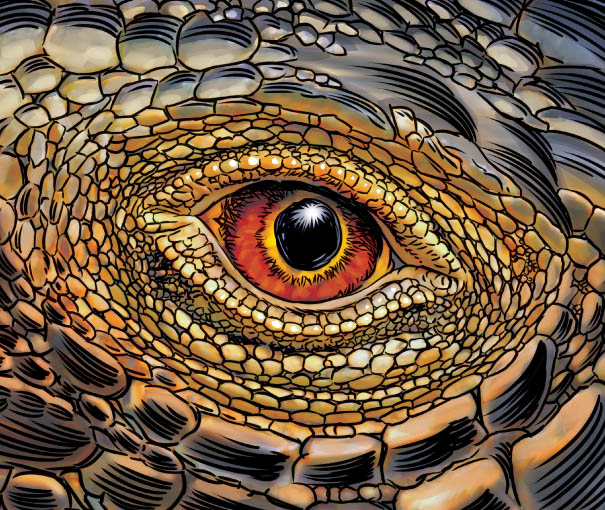 Gods of Aazurn, a grand fantasy horror of dark deities returning to conquer Earth, is available in free weekly instalments now on Webtoons, best accessed via Beatty's strangehorror.com portal.
Comics are more exciting than they've ever been, and seeing a vocal and dependable stalwart of printed creator-owned books such as Beatty experiment with Webtoons is equally so. Says Beatty of the decision: "I've always admired comic strip artists, whose staggering story output in newspapers should be regarded with wonder by anyone, but especially us indie guys who often spend a year (or two, or three) producing a single book … I love the format. Vertical swiping between panels simply works for comic book reading. I wish every Comixology book I'd ever bought was formatted in this style."