Mindgames, the illustrated novel from comic book legend Jim Starlin, will be available from the May 1st, from Amazon.com, Amazon EU and 215ink.com.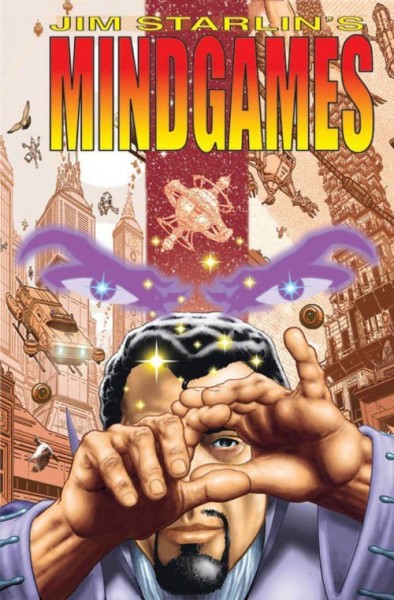 The sci-fi book, presented in a format similar to Neil Gaiman's Stardust and The Sandman: The Dream Hunters, concerns Dr. Zareb Alter, a licensed telepathic therapist on Earth, who in a former life was Xenos DeFoncé, of the notorious DeFoncé crime organization of Hardcore Station. Trouble ensues when Alter's relatives decide to pull him back into the family business.
Check out the video trailer below.