Stockton-Con has announced its second annual all ages art contest, which from this year will be known as the Tony DeZuniga Memorial Art Contest, in honour of the late Filipino artist, who for much of the last decade aided Stockton's art community.
The unsung veteran is perhaps best known for his with John Buscema for early The Savage Sword of Conan, and, alongside John Albano, co-creating DC's western antihero Jonah Hex.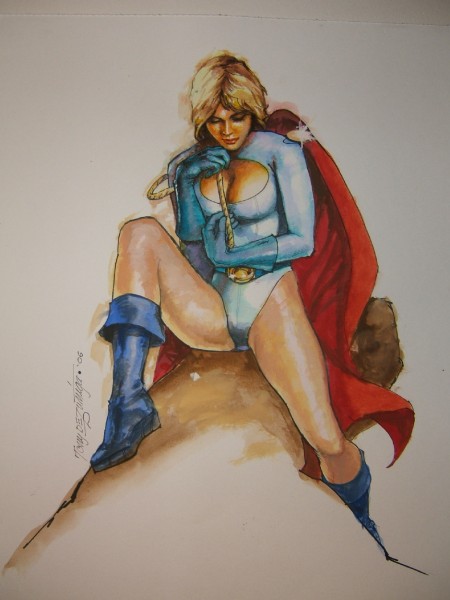 To honor Stockton's connection to DeZuniga, the art challenge set for entrants this year is to create a "Tribute to Tony" poster (11" x 17") in any medium. Which, considering DeZuniga's penchant for drawing topless ladies, does conflict somewhat which the "all ages" nature of the competition; but what the hell, I was reading Conan and Punisher comic from the age of 7, and it (probably) did me no harm.
This contest is open to anyone with following prizes:
First Prize – $250 cash prize, Future cover of Action Lab's Ghost Town, $100 Gift Certificate to Ka-Blam, Back Cover of Stockton-Con program
Second Prize – $100 cash prize — $50 Gift Certificate to Ka-Blam Inside Back Cover of Stockton-Con program
Third Prize – $50 cash prize — $25 Gift Certificate to Ka-Blam
Fan Favorite — Inside Front Cover of Stockton-Con program, Professional Framing for entry piece by Deck The Walls ($200 value)
While the First, Second & Third place winners will be selected by a panel of professionals, the Fan Favorite award will be voted for by Facebook followers.
Visit http://stocktoncon.com/ for the specifics. The closing date is July 6, 2013.