When: 7:00 – 10:00 PM, Thursday February 10th
Where: SLG Art Boutiki, 577 S. Market Street, San Jose, CA 95113
Jazz and Comic Books are two original American art-forms, and SLG Publishing will be marrying the two during it's Jazz Warehouse event.
Press Release: This is the first in what we hope will be a monthly Jazz and Drawing jam. For the jazz side, bring your instrument and music or Real Book and sit in with the Art Boutiki Jazz Ensemble for an evening of great jazz. All ages and instruments are welcome.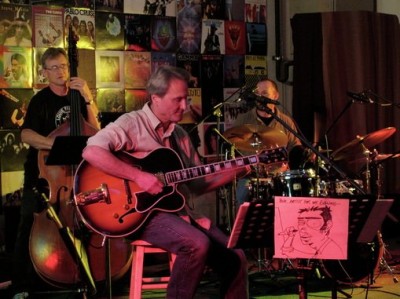 What's that, you don't play an instrument? Come anyway, bring your sketchbooks and drawing tools and draw the music as we also launch our first Drop-in-and Draw (like a drink and draw, but without the booze since this is all ages).
Submit a piece you did for display on the Art Boutiki website and for display at our March South First Friday opening.
The event is FREE, however we are asking all participants to donate to the cost of the house band.
For further info visit: www.artboutiki.com/jazz